Berlin gets first taste of in-store vertical micro-farms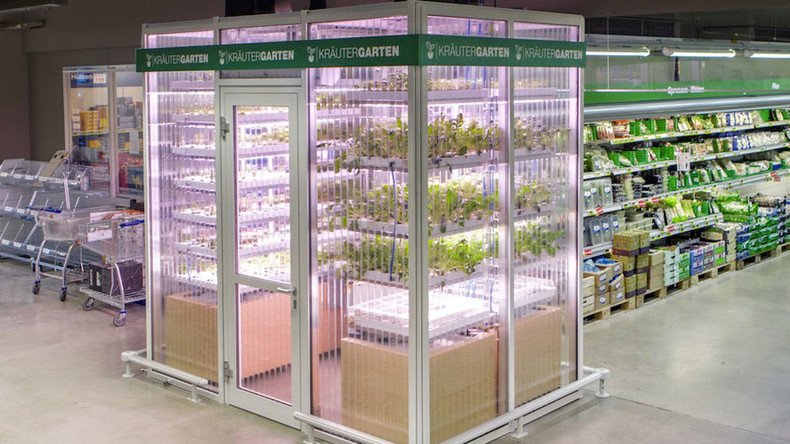 German shoppers now have the chance to buy fresh greens and herbs in supermarkets with tiny vertical farms which both grow and display the produce.
The new delivery method for the freshest possible produce is being pioneered by INFARM which is currently testing its live herb gardens at METRO stores in Berlin. The people behind the project say these are the first indoor farming installations of their kind, placed directly in supermarkets.
"Imagine a future where cities become self-sufficient in their food production, where autonomous farms grow fresh premium produce at affordable prices, eliminating waste and environmental impact," INFARM says.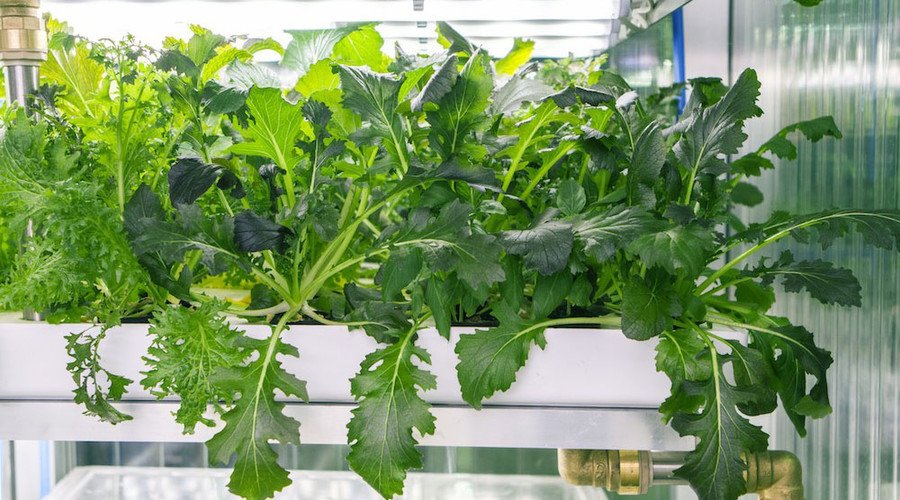 The farms look like a tiny greenhouse inside the store where shoppers can pick their own freshly harvested salad greens and herbs right from the growing plants. The advantages of the indoor micro-farms are lower transport costs and associated emissions. They use less water, energy and space than conventional farms and horizontal greenhouses.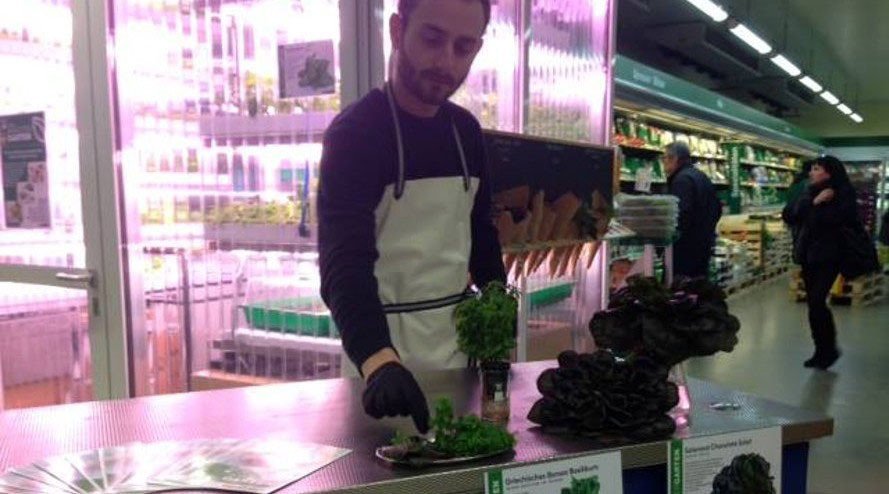 The vertical greenhouses currently grow only herbs and salad greens but the company says they can be reconfigured to growing other crops such as tomatoes, peppers, and others.
INFARM's Berlin pilot program with vertical mini-farms will end in six months after which the company plans expanding into other supermarket locations. It is also considering putting similar modules into restaurants and hotels which want to offer something unique to their clients and guests.
INFARM began several years ago as an indoor urban farming startup with an origami-inspired micro-garden project. Today, the company says "Our farms are a perfect synergy between hardware and software, creating far greater production efficiency than any other technology in the market."
You can share this story on social media: