Jack Ma sees future in world e-trade platform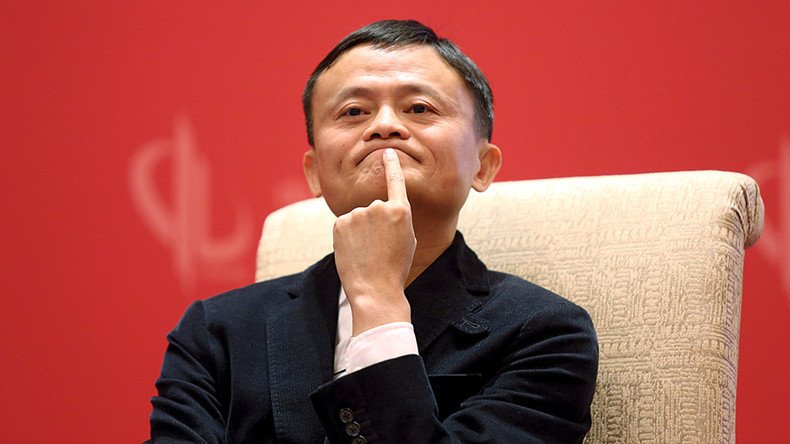 The founder of Chinese e-commerce giant Alibaba is proposing creating an international online sales platform. Jack Ma says this would help develop businesses and strengthen cultural ties between countries.
"The world is getting more and more complicated: cultural differences, increasing controversy. Commerce is the best way of communicating that helps people to understand each other," said the Alibaba founder at the Boao Forum for Asia (BFA).
Ma @ #Boao: Trade used to be only between countries. A 'World e-Trade Platform' would allow everyone to participate in the process. #SMEs

— Alibaba Group (@AlibabaGroup) March 23, 2016
A joint online sales platform would attract both businesses and developing economies.
"That will allow 80 percent of the world's enterprises, 80 percent of the countries and 80 percent of the young people to unlock potential. You can sell goods not only in your neighborhood, but all over the world," said Jack Ma.
Ma said he opposes any trade sanctions. "I think it's commerce that represents human rights and freedoms," said Ma, adding that trade is currently a tool used in global political conflicts.
The founder of the world's biggest online sales company says developing e-commerce won't force out traditional shops from the marketplace.
"People are worried that technology is killing jobs. However, internet technologies will create even more positions and will take much more knowledge and more ambitious employees," stressed Ma.
The Alibaba CEO pointed out that his company is not interested in eliminating rivals, but in helping each other. "We should act, not negotiate. Otherwise, it would take us 150 years to achieve the current results," he added.
Ma @ #Boao: 80% of the world's companies are not participating in the global economy. A 'World e-Trade Platform' could change that. #SMEs

— Alibaba Group (@AlibabaGroup) March 23, 2016
Jack Ma condemns trade protectionism, saying business must become the principal driver for commerce developing in poorer countries. Regional protectionism leads to more conflicts, says the businessman, citing the Trans-Pacific Partnership (TPP) as an example.
"Commerce has been pushing China's expansion over the last 15 years. We need innovative e-commerce technologies that would lead underdeveloped states to China's level in 15 months," he said.
The BFA, a non-profit organization, hosts forums for government and business leaders globally. Headquartered in Boao, in China's southern Hainan province, the forum promotes regional economic integration for Asian countries.
You can share this story on social media: