Kiwis consider paying people for doing nothing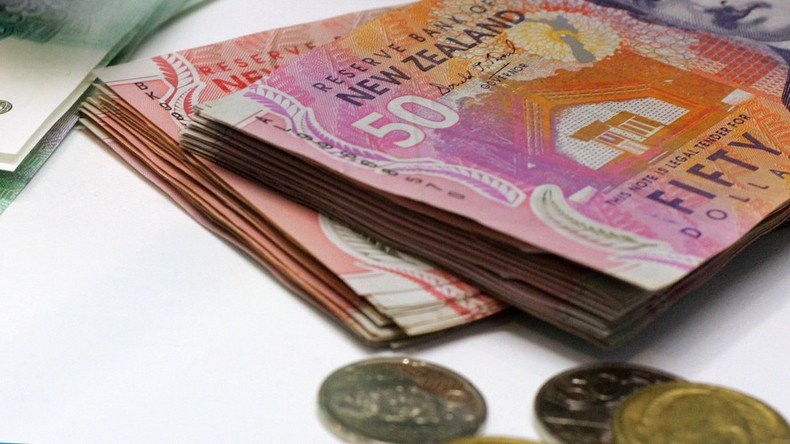 The New Zealand government is considering giving citizens a regular monthly income whatever their work status, according to the country's Labor Party leader, Andrew Little.
The party plans to debate implementing the system known as 'basic income' later this month.
Universal basic income (UBI) systems could give people a regular allowance regardless of their income or assets. They would oust welfare benefits, student allowances or pensions.
#Basicincome is sensible and respectul. People know way better than officials how to use money 4 their own needs.

— Toni Pickard (@tpickard1cogeco) March 15, 2016
According to Andrew Little it's needed because of threatened higher unemployment. New Zealanders tend to move in and out of work amid family responsibilities or other personal preferences.
"The question is whether you have an income support system that means every time you stop work you have to go through the palaver of stand-down periods, more bureaucracy, more forms filling at the same time as you're trying to get into your next job," he said.
The regular monthly pay would give people flexibility to work as they want and not to quit jobs altogether. The measure will provide a basis on which citizens can go through the down periods as well as enjoy the up periods.
Critics of the system say the unavoidable tax increases will raise the cost of living and will have a negative impact on the system's benefit
New Zealand is not the only country experimenting with a basic income. Finland and the Netherlands are due to launch similar programs this year with Canada most recently discussing the idea. Switzerland is holding a referendum on the issue this year.
Basic income was initially proposed in the 1960s and briefly tried out in the US and Canada. The idea has gained popularity in recent years as it could level income and wealth inequality.
You can share this story on social media: