Refugee influx to drive up housing prices in Germany - Postbank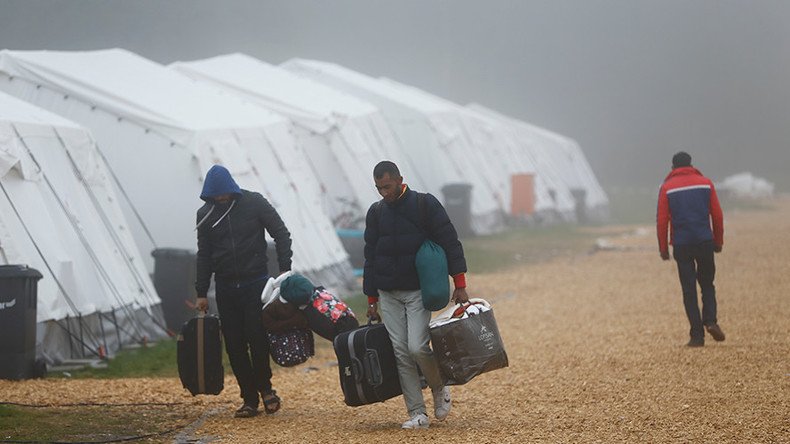 The growing number of migrants is starting to affect Germany's property market as a lack of housing will inevitably lead to prices rising, according to Postbank.
The results of the bank study show that over the past ten years real estate prices rose almost everywhere across Germany. The trend will continue during the next 15 years.
"We expect that in the cities and regions with a growing population prices will continue to rise," said Sigmar Liebig, a representative of the German real estate appraisers committee.
Even a one percent increase in population would send apartment prices soaring by 3.5 percent, and private homes - by almost two percent, according to Postbank.
The bank predicts surging property prices in 36 major German cities, assuming that by 2030 almost one million migrants will receive refugee status and stay in the country.
Prices will rise most in Berlin with the cost of one square meter to go up by 4.7 percent for apartments and 14.5 percent for private homes. At the same time, prices could be more than 6 percent lower without the influx of migrants, according to the research.
To meet the growing demand for housing, Germany needs to build at least 350,000 new homes a year, according to Germany's Minister of Construction Barbara Hendricks.
Experts' figures are higher. While in many cities the amount of construction hasn't kept up with demand, it will be necessary to build up to 450,000 houses annually in the coming years, estimates the Cologne Institute for Economic Research (IW).
Almost a million asylum seekers have arrived in Germany since last year. This resulted in numerous anti-migrant demonstrations in the country. On Sunday, several thousand demonstrators marched through the streets of Berlin to protest Chancellor Angela Merkel's open-door refugee policy, chanting "Merkel must go" and "We are the people."
You can share this story on social media: