Oil prices rise over signs of market rebound
Published time: 29 Feb, 2016 10:22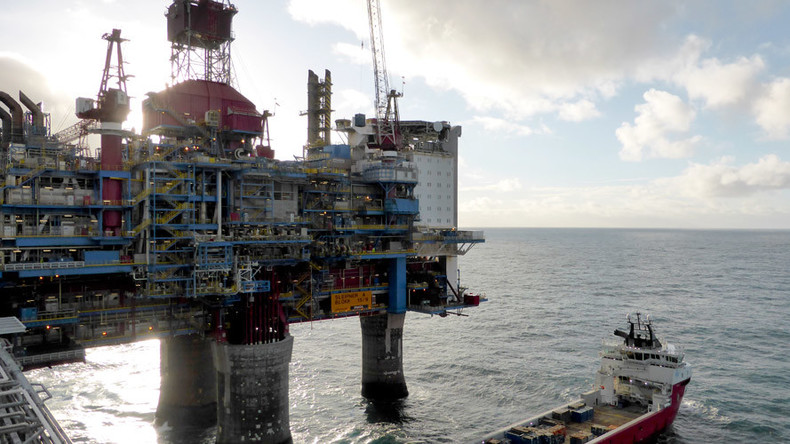 Analysts have seen the first sign in twenty months of the oil market recovering. Prices are steadily going up, after the rout that wiped 70 percent off crude's value has calmed.
"The US crude market … seems to have passed the worst point and crude runs should start creeping higher taking pressure off inventory levels. The latest EIA data on US production is also supportive as it indicates that the low prices are finally having an impact," Richard Gorry, director of JBC Energy Asia told Reuters.
He added that the downside risk remains, due to the huge excess in production and stored supplies, which are at historic highs in the US.
The number of active US oil rigs has fallen by 13 percent to 400, the lowest in more than six years, according to Baker Hughes. At the same time, American stockpiles have risen to the highest in more than eighty years.
Brent crude was trading at $35.24 per barrel, while West Texas Intermediate stood at $32.68 during Monday trading, recovering from January lows of $27.
Morgan Stanley said a potential Russian-Saudi agreement to freeze output at January levels could also help crude.
"Russia said production freeze agreement discussions should end on March 1 ... Any news of progression could drive headlines and prices," the bank said.
However, Morgan Stanley added that the agreement between the world's two biggest oil producers wouldn't deal with the 1-2 million barrels per day production overhang.