OPEC doubts it can 'live' with US shale
Published time: 23 Feb, 2016 10:00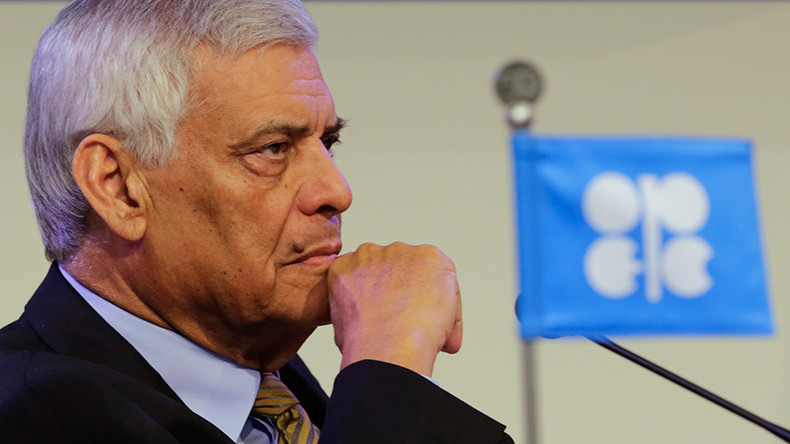 The Organization of Petroleum Exporting Countries (OPEC) has raised doubts about its common future with US shale oil. After Congress lifted the oil export ban last December, the US is expected to boost crude production dramatically.
"Shale oil in the United States, I don't know how we are going to live together," said OPEC Secretary General Abdalla Salem el-Badri, speaking at the IHS Energy CERAWeek conference.
"I talk to the EU, I talk to the Russians, I talk to the Chinese, I talk almost to everybody except the United States — what I want is a dialogue…The United States wants to export, but at the same time they import and store. This is something that I don't know how we're going to tackle," he said.
According to el-Badri, the cartel has never worked with oil producers that respond to shifts in prices so quickly. "Any increase in price, shale will come immediately and cover any reduction," he said.
The International Energy Agency reported on Monday that US shale oil is still very far from being ousted from the market. While production is projected to go down by 600,000 barrels per day (bpd) this year and a further 200,000 bpd next year, it is expected to increase again in 2018.
"Anybody who believes that we have seen the last of rising" US shale oil production "should think again," the IEA said in a report, quoted by Bloomberg.
Last week, the world's two largest oil producers - Saudi Arabia and Russia – agreed on an oil production freeze at January levels. Iran welcomed the plan, but has not committed to limiting its production.
The agreement boosted crude prices that have seen a seventy percent drop since mid-2014, falling from over $100 per barrel to below $27.
US WTI benchmark was trading at $32.64 per barrel, while Brent benchmark cost $34.04 as of 9:17am GMT Tuesday.