Airbus sees new opportunities in Europe's refugee crisis - media
Published time: 17 Feb, 2016 13:19
Edited time: 17 Feb, 2016 14:03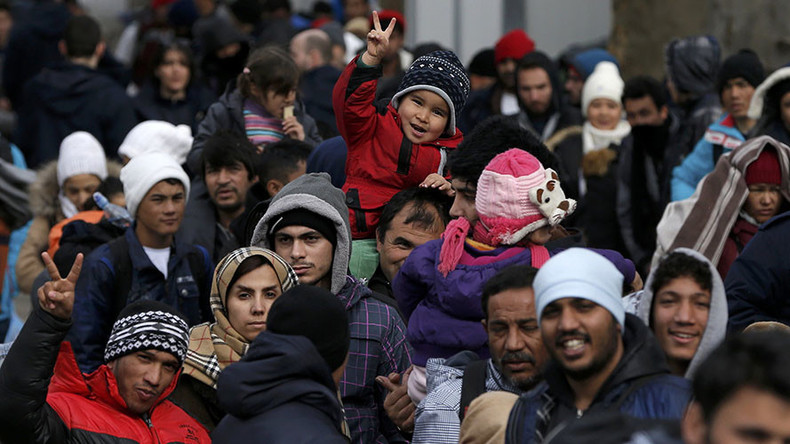 Aerospace manufacturer Airbus will not sell off its defense electronics unit used for border security because of the growing refugee crisis in Europe, Germany's Frankfurter Allgemeine Zeitung reported Wednesday.
The paper cited a letter from Airbus Defence & Space (ADS) management to employees saying that the company would keep its border security business, explaining it was due to delays with the project partner in Saudi Arabia.
Airbus designs various products for border surveillance and security including radar and detection systems for land, coastal and sea patrols. The equipment is used to stop illegal immigration trafficking and drug smuggling.
According to the paper, Airbus hopes to take advantage from new opportunities for border security with Europe's growing refugee crisis. It added, citing the company's manager, that the move had not been explicitly mentioned in the letter to the employees.
CNBC quoted an Airbus spokesman who said that "the move is not linked to a new boom in border security but has only been done to facilitate the sales process."
Airbus Defence & Space division is Europe's top defense and aerospace enterprise, and second largest worldwide. The company says its security radar and detection equipment can reliably detect, track and classify even the smallest and slowest moving targets such as pedestrians, as well as fast targets such as speed boats or low-flying objects.
The division has been valued at up to €1.3 billion, according to a person familiar with the matter.