Saakashvili wants IMF out of Ukraine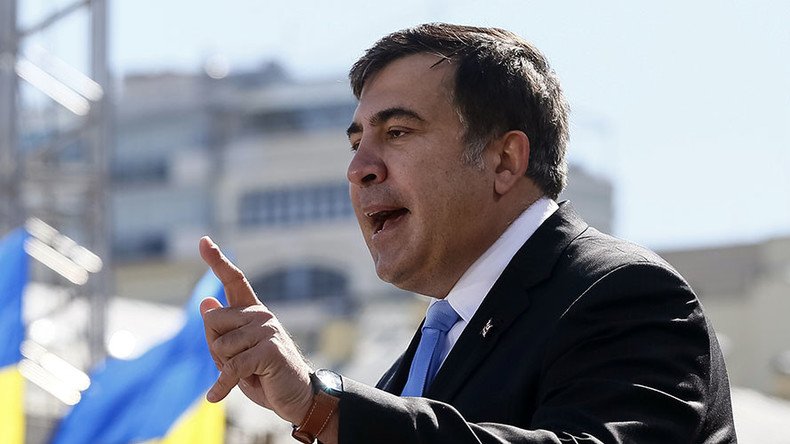 Georgia's former president, Mikhail Saakashvili, who is currently the governor of Ukraine's Odessa region has called for the end of Ukraine's cooperation with the International Monetary Fund (IMF).
"For us, it would be ideal if the IMF was out of here. We withdrew the IMF from Georgia within a year. Got rid of them, thank God," said the politician who was granted Ukrainian citizenship in 2015.
"The IMF is like a surgeon. When you need a bandage on the finger, he says, why bandage? Let's cut off your entire hand, why bother?" added Saakashvili.
On February 10, IMF Chief Christine Lagarde said Ukraine has not achieved significant progress in the fight against corruption, so the country's financial support could be suspended.
"Without a substantial new effort to invigorate governance reforms and fight corruption, it's hard to see how the IMF-supported program can continue and be successful," said Lagarde.
The IMF is funding Ukraine to the tune of $17.5 billion. In 2015, Kiev got $6.7 billion, and was looking to get another two tranches of $1.7 billion. But the funding was postponed.
The statement from Lagarde came a week after the abrupt resignation of Ukraine's Economy Minister Aivaras Abromavicius. He left his post, saying he did not want to provide "cover" for widespread government corruption.
Abromavicius accused the authorities of creating obstacles to his reforms; the allegations included President Petro Poroshenko's administration. The methods were "ranging from a sudden removal of my security detail, to the pressure to appoint questionable individuals to my team or to key positions in state-owned enterprises."
Saakashvili publicly supported Abromavicius, agreeing with him that the reforms are being blocked by Igor Kononenko, Poroshenko's key business partner and Ukrainian deputy.
"Lithuanians and Georgians are forced to take on the function of defenders of the country from some unscrupulous ethnic Ukrainians, who gained power," said Saakashvili.
You can share this story on social media: