'Speculators' to blame for yuan volatility – China's central bank
Published time: 15 Feb, 2016 10:58
Edited time: 15 Feb, 2016 10:59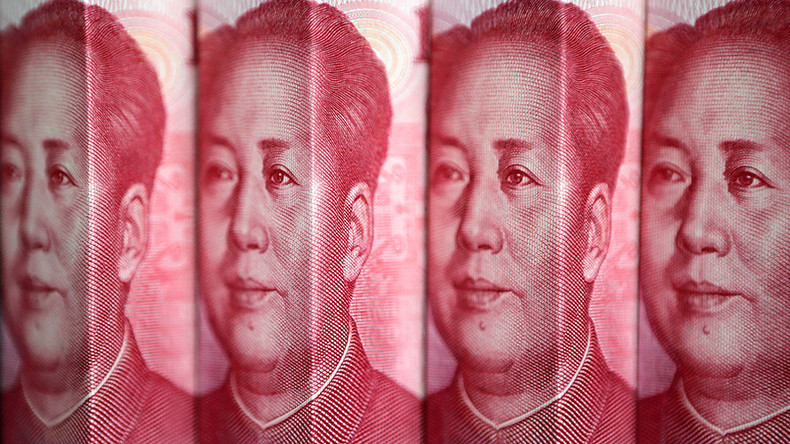 China's central bank chief Zhou Xiaochuan has accused foreign speculators for the volatility in the yuan and said there was no reason for further depreciation. The currency responded with its biggest surge since 2005.
"International speculative forces have recently focused on shorting China," he said in an interview with the Caixin financial magazine.
He added that Beijing would use its massive foreign exchange holdings to defend the currency.
"China has the world's largest foreign exchange reserves," said Xiaochuan. "We will not let speculative forces guide market sentiment."
Following the supportive comments from the Central Bank and a decline of the US dollar, the Chinese yuan had its biggest one day-gain in more than a decade on Monday. The currency advanced 1.2 percent (the most since July 2005) to 6.4975 against the dollar as onshore traders returned from a week-long Lunar New Year holiday.
On Monday, the People's Bank of China raised its daily fixing against the greenback by 0.3 percent - the most since November, to 6.5118.
In the first week of January the central bank depreciated the yuan against the dollar by more than 1.5 percent. That was the biggest drop in the yuan exchange rate since August 2015, when the devaluation of the Chinese currency strongly affected global stock markets.
Chinese government efforts to defend the currency have also led to a significant drop in foreign currency reserves. The country's foreign reserves are currently at $3.23 trillion (lowest level since May 2012) after falling $420 billion over six months.
READ MORE: China stages biggest currency devaluation in 20 yrs to revive exports
According to official data from Beijing, the world's second-biggest economy grew 6.9 percent in 2015, compared to a 7.3 percent in 2014. It is the worst result for the country since 1990.
In November, Beijing set a goal of no less than 6.5 percent annual growth for the next five years.