Siemens & Russian Railways ready to tackle international projects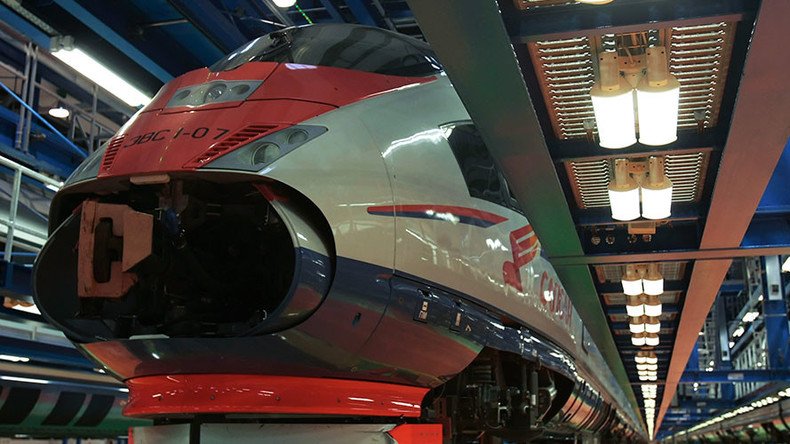 Germany's Siemens is ready for joint international rail projects with Russian Railways (RZD), according to the President and CEO at Siemens Russia Dietrich Moeller after the meeting with RZD President Oleg Belozerov on Thursday.
Russian Railways is working on international projects in Iran, Serbia, Brazil, Saudi Arabia and India, said Moeller, adding that ruble volatility has no effect, because all the contracts are in euro and dollars. "I think we could consider this direction together," added the head of Siemens Russia.
Siemens is considering exporting products manufactured in Russia to third countries.
"We might use our production capacity in Russia to participate in international projects. That is not import substitution, but 'export substitution' – substituting exports from Germany, for instance, exporting electric locomotives from the [jointly owned] Ural locomotives to other countries," said Moeller, adding that Siemens sees some interesting possibilities in this field of work.
READ MORE: Europe-Asia link megaproject will reshape world economic map, experts tell RT

In 2011 Russian Railways awarded Siemens a 40-year maintenance contract covering 54 regional trains. The number of trains had increased to 294 by last summer. The servicing is carried out at Adler in southern Russian and Moscow depots. The total value of the contract is about €1.7 billion.
Siemens, the largest engineering company in Europe, specializes in manufacturing and maintenance of electronics, power engineering equipment, transportation, light engineering as well as medical equipment and communications services. Headquartered in Berlin and Munich the concern employs over 400,000 people.
You can share this story on social media: