US 'disappointed' over Russia's corn & soybean ban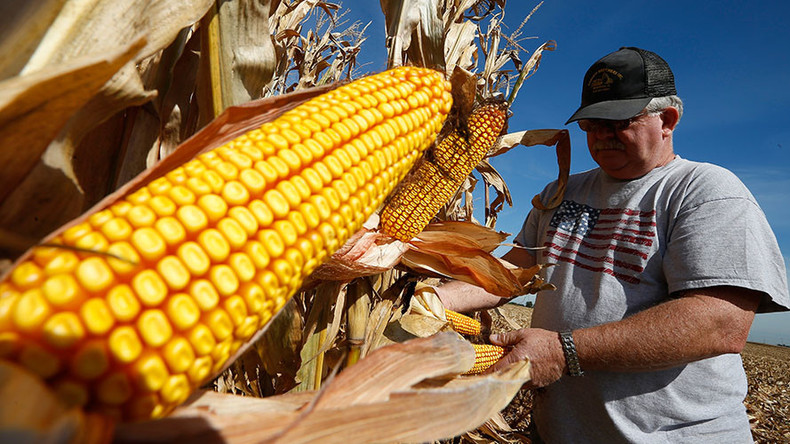 The United States Embassy in Moscow has expressed disappointment over Russia's decision to impose temporary restrictions on imports of American corn and soybeans.
"We are disappointed with the decision. US supplies soybeans and corn all over the world. The US government made several attempts to negotiate the issue to eliminate all the concerns connected to imports of the goods. We are sorry for Russian consumers to lose one of the major corn and soy suppliers especially under the conditions of a soaring inflation rate," the embassy's press secretary, William Stevens, told RIA Novosti.
From February 15, Russia's food and safety watchdog is introducing temporary restrictions on corn and soybeans from the United States after confirmed contamination. American producers failed to meet the food safety regulations, according to the Russian regulator.
During routine inspections last year Rosselkhoznadzor found dry rot in corn and numerous weed seeds in soybeans. The watchdog found 64 cases of bacterial contamination in US soybeans. In January 2016, it found another four cases of bacterial contamination, including a bacteria which does not exist in Russia.
Russia imported 300,000 tons of soybeans from the US from January to October last year. Earlier this month the watchdog said the possible cost of the quarantined goods sent to Russia is about 15 billion rubles ($188 million).
Russia plans to replace American soybeans with soybeans from Latin American countries, according to Russian Agriculture Minister Alexander Tkachev.
You can share this story on social media: