Germany wants Kiev to compromise on debt to Moscow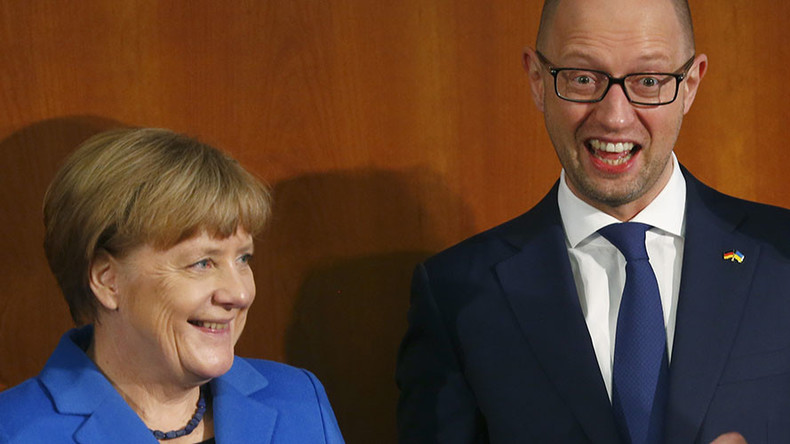 The German Finance Ministry has called on the Ukrainian government to settle its $3 billion debt to Russia, a source close to the deal told Bloomberg on Wednesday. Moscow rejected Kiev's earlier proposal to accept a haircut and restructure the debt.
Russia's Finance Ministry said the proposed terms were "unacceptable", as they were worse than those given to Kiev's private creditors in a $15 billion restructuring last year.
The proposal was sent to Russia from the German Finance Ministry, which is mediating talks between the countries. The mediation effort would allow Ukraine to reach an agreement out of court.
Earlier this year the Russian government announced plans to file a lawsuit against Ukraine after Kiev missed the deadline to redeem its $3 billion debt last year.
Ukraine's sovereign debt to Russia is a result of a 2013 deal between President Vladimir Putin and former Ukrainian President Viktor Yanukovich. Moscow agreed to buy $15 billion worth of Ukrainian Eurobonds. Only the first tranche of $3 billion were purchased by Russia and were supposed to be repaid by December 20, 2015.
Kiev defaulted on the payment, calling on Moscow to be flexible on restructuring the debt.
You can share this story on social media: