Tehran wants to dump dollar in crude trade – report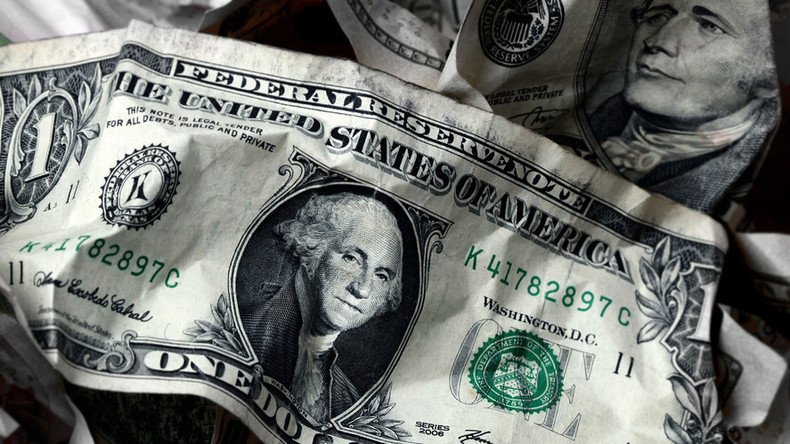 Iran wants post-sanctions' oil contracts denominated in dollars and have buyers pay in euros, Reuters reported. Tehran is also keen to receive money owed to it since the pre-sanctions days in the European currency.
The country's crude deliveries are to be restored soon, with companies such as the French giant Total, Spanish refiner Cepsa and Litasco and the trading arm of Russia's Lukoil already holding contracts. Reuters source at state-owned National Iranian Oil Co (NIOC) told the agency that Tehran wants to receive payment in euros.
"In our invoices we mention a clause that buyers of our oil will have to pay in euros, considering the exchange rate versus the dollar around the time of delivery," the source said.
Tehran also wants to receive billions of dollars worth of assets frozen under the sanctions in euros, said another source. Iran has an estimated $100 billion in assets and around half of these would be unfrozen under the upcoming sanctions relief.
Iranian disdain for the American currency is nothing new. In 2007, it unsuccessfully campaigned at OPEC to switch from the dollar. The role it plays in the oil trade is one of the key reasons the dollar enjoys the status of the world's leading reserve currency.
Iran is not alone in wanting to distance itself from the dollar. Russia has been working towards the same goal, trying to eliminate the US currency from domestic trade and signing deals with its key foreign economic partners to use national currencies in bilateral trade.
READ MORE: Putin wants to ax dollar from Russian trade
The sanctions against Iranian oil and its banking industry were imposed by the US and some of its allies, most importantly the EU, over allegations that Tehran was secretly trying to build a nuclear weapon. Iran denied the allegations and insisted its nuclear activities were for civilian purposes.
Last year, Iran and six leading world powers reached a deal, under which Iran made its nuclear program more transparent and accepted the imposition of safeguards. In exchange US and EU economic sanctions and nuclear-related sanctions imposed by the UN will be lifted.
You can share this story on social media: