US oil drillers to report billions in 2015 losses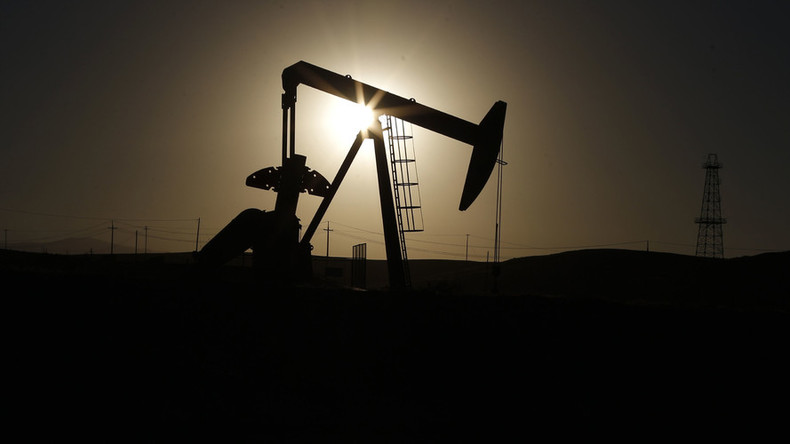 American oil and gas producers are expected to announce 2015 losses totaling over $15 billion, according to Bloomberg analysis based on recent data. Earnings continue to shrink as a result of collapsing crude prices.
Hess Corporation reported a net loss of $3 billion for 2015 with a $1.8 billion loss in the fourth quarter. The company had to reduce proved reserves by 25 percent, while spending was cut by 40 percent to $2.4 billion.
Murphy Oil Corporation lost $2.27 billion last year with capital spending for 2016 to be slashed by 62 percent compared 2015.
Oklahoma-based Continental Resources announced it would cut spending by 66 percent this year to $920 million. The producer is expected to cut last year's crude output from around 220,000 barrels a day to around 190,000 this year.
Chevron reported its first quarterly loss in 14 years. The corporation lost $588 million in the fourth quarter of 2015, compared to a $3.5 billion profit a year earlier.
The experts are quite skeptical about the energy companies' budgets for 2016. "Most of the producers announced their plans to stay within their cash flows but with oil now down around $30 they're going to be forced into some draconian cuts." said Michael Scialla, financial expert at investment bankers Stifel.
The cuts will be followed by lower production, according to the analysts.
READ MORE: Tumbling oil prices are boon for consumers, but US energy sector layoffs, bankruptcies loom

Since mid-2014 oil prices have fallen from over $100 per barrel to just over $30 currently.
You can share this story on social media: