ExxonMobil lawsuit against Russia to be heard in 2017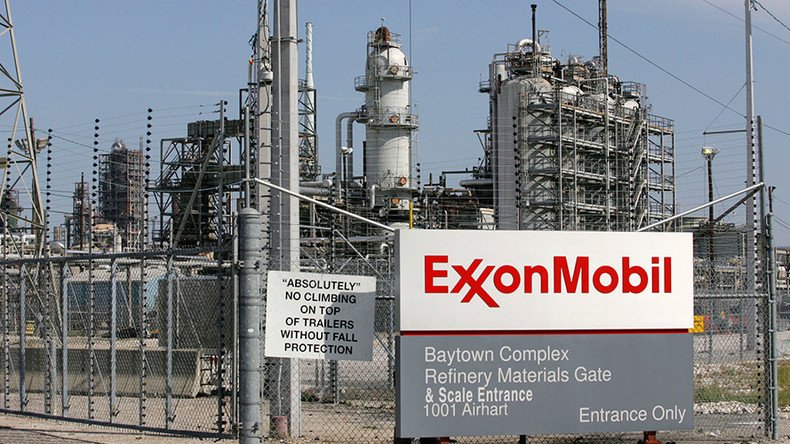 Court hearings on ExxonMobil's lawsuit against Russia will take place no earlier than spring 2017. The US oil giant claims it overpaid $500 million in taxes on the Sakhalin project.
The pre-trial negotiations held with Exxon in 2015 failed, TASS reports, quoting the press service of the Russian Ministry of Finance.
"Exxon has not yet filed a detailed claim with all the arguments and evidence. We will start preparing a specific response to the claim together with our attorneys' team after we examine all the material submitted by the claimant. The claimant and we will have enough time to present our arguments to arbitrators. The case is in progress and hearings may not take place earlier than spring 2017," the Ministry of Finance told TASS.
According to the Ministry, the negotiations continue. "Negotiations held in 2015 did not deliver tangible results. Let us look at the developments in 2016; the year has just started," it said.
In April 2015, ExxonMobil filed a complaint against Russia at the Stockholm arbitration institute claiming it overpaid $500 million in value added tax (VAT) on the Sakahlin-1 project, after the rate was reduced in Russia from 35 percent to 20 percent.
Exxon has been arguing it should pay the 20 percent tax rate for the last five years as the VAT rate was cut in Russia in 2008. Other participants in the Sakhalin-1 project continue to pay VAT at 35 percent based on the original agreement signed in 1995, despite the new rate, as the agreement implies no possible change in taxation.
Sakhalin-1 is a joint international project to develop oil and gas fields on the Sakhalin shelf in Russia's Far East. American ExxonMobil and Japan's Sodeco each control 30 percent of the project. Russia's Rosneft and India's ONGC each a have 20 percent share.
You can share this story on social media: