Immigration surge pushes up Swedish unemployment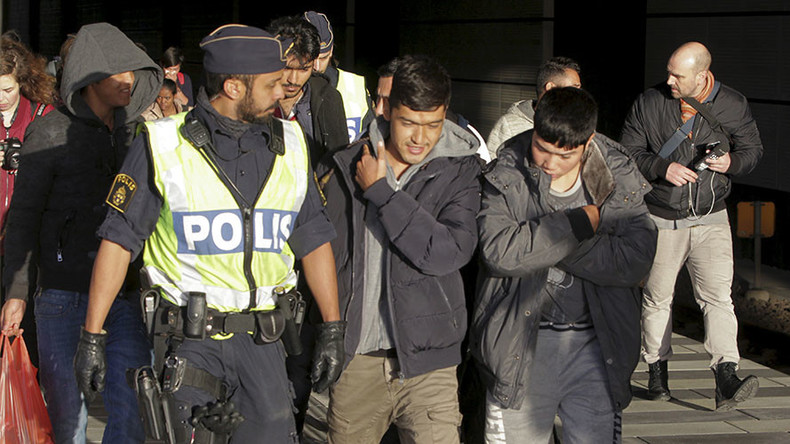 With the biggest number of refugees per capita in Europe, the Swedish government's goal to have the lowest unemployment level in the EU in 2020 is unfeasible, says a government analyst.
"It's not realistic. It will be very hard to reach that target," Mats Wadman, head of analysis at the Swedish Public Employment Service told Bloomberg.
Sweden accepted a record 163,000 refugees last year, including almost 80,000 in October and November.
The country expected to see unemployment drop to 6.6 percent by 2017 from 7.5 percent in 2015. However, it is expected to grow again and reach 7.5 percent by 2020. The lowest unemployment level in the EU is now in Germany with 4.5 percent.
Bloomberg quotes a study from the National Audit Office, which showed that only 53 percent of asylum seekers who arrived in 2003 had found jobs by 2013.
"Unemployment is falling quite well for those born in Sweden, who can take advantage of the improvement, but it takes longer for those born abroad, especially those born outside of Europe," said Wadman.
"A large number of measures need to be put in place to solve this," he said, adding that the measures include increasing spending on education for immigrants that have bad academic backgrounds.
Finance Minister Magdalena Andersson, who set the unemployment target before the 2014 elections, said on Friday the Social Democratic-led government is still working to reach the goal. The government is, for example, increasing subsidies to firms that employ people who find it difficult to find a job.
"When we now see more people who stand a bit further away from the labor market coming to Sweden, then, of course, it becomes even more ambitious," Andersson told reporters. "It's important that we work systematically to reach that target," she added.
You can share this story on social media: