'No plans to devalue yuan' – Chinese Veep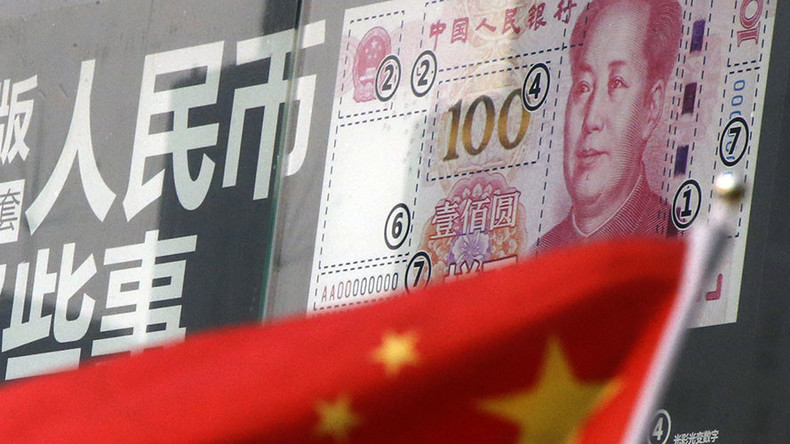 Beijing has no intention of devaluing its currency, said Chinese Vice President Li Yuanchao in an interview with Bloomberg at the World Economic Forum in Davos.
"The fluctuations in the currency market are a result of market forces and the Chinese government has no intention and no policy to devalue its currency," said Li.
An unexpectedly large reduction in the reference rate of the yuan by China's central bank early in January sparked concerns about the government's policy intentions. The currency plunged 1.5 percent which was the biggest drop since August 2015, when the devaluation of the yuan made global stock markets quake.
READ MORE: China stages biggest currency devaluation in 20 yrs to revive exports
"Recently there have been some fluctuations in China's economy, its equity and foreign exchange markets and this has triggered some overreaction from the international community," said Li.
"I hope the rest of the world can boost confidence and have more confidence in China," he added.
The world's second-largest economy grew 6.9 percent last year according to Beijing, compared to 7.3 percent in 2014. It was the worst result for China since 1990.
China's foreign exchange reserves posted their biggest annual drop on record in 2015, falling to $3.33 trillion. This was a result of capital outflows and concerns over the economy's slowdown. Capital flight from China reached $530 billion in the first eight months of the year, according to the US Treasury.
You can share this story on social media: