World Bank gone wild: Zoo in India granted funding in a global first
Published time: 17 Jan, 2016 21:11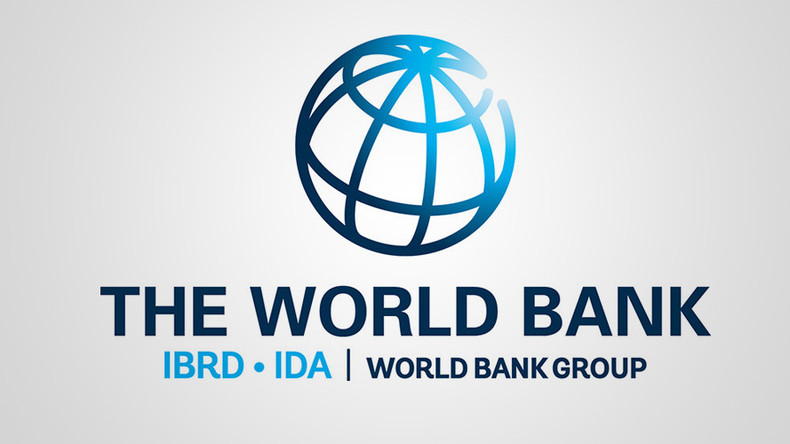 The World Bank is taking a walk on the wild side, turning its financial attention to a zoo and adjoining wildlife sanctuary in India, according to local press.
The Indira Gandhi Zoological Park (IGZP) in Vizag on the coast of the Bay of Bengal was devastated during Cyclone Hudhud in October 2014 along with the adjoining Kambalakonda Wildlife Sanctuary.

The World Bank is now extending a helping hand of $20 million to help reconstruct the zoo as part of the $370 million Andhra Pradesh Disaster Recovery Project, which the bank will help finance to the tune of $250 million from 2015-2020.
Neha Vyas, senior environment specialist at the India country office of the World Bank who is actively involved in this eco-development project, told The Times of India this is "the very first time in the history of the World Bank that it is directly involved in a zoo".
According to a damages needs assessment report by the World Bank following the cyclone, almost 40 per cent of the complex's trees were flattened and an even larger number were damaged.
In addition, 180 birds and animals escaped from their enclosures, as their cages were badly damaged, and 11 animals died. About 57 of the zoo's 67 enclosures suffered damages in the storm.
"Unfortunately for the zoo, the eye of the cyclone Hudhud passed right over it causing widespread devastation in the zoological park," Vyas said.
"The endeavour is to demonstrate how a disaster resilient zoo can be scientifically re-modelled", according to Deepak Singh, senior disaster management expert at the World Bank's India office.
"The zoo plays an important part in the education, recreation and conservation and it fits in nicely in the concept of having a smart Visakhapatnam," he added.
The World Bank has a portfolio of about $26 billion in India, where it partners in about 89 projects. Disaster management and recovery are becoming a big part of the World Bank's activities in India, where it is providing assistance of about $2.2 billion for 10 projects.
It is currently in talks with the Smithsonian Institution, which runs the world famous National Zoo in Washington DC, to see if their expertise can be tapped to redevelop the Vizag zoo as a model 21st century "ecological park."
The World Bank is a source of financial and technical assistance to developing countries around the world with a mission to reduce poverty and support development.
It has come in for criticism, however, for human rights abuses and has been accused of ignoring the environmental and social impact of projects it supports.
In 2014, it was forced to backtrack on a controversial investment in Corporación Dinant, a palm oil company implicated in serious human rights abuses in Honduras.
Critics also point to the role the World Bank has played in exacerbating the high debt of developing countries due to the interest it charges.