Bitcoin drops below $400 as key advocate 'ragequits'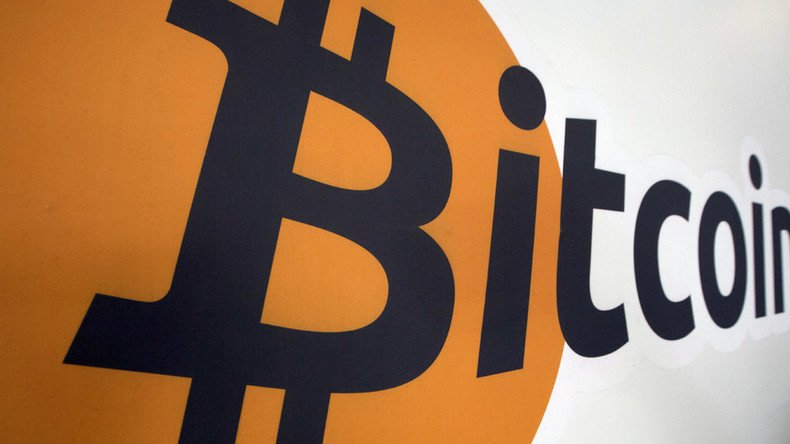 The price of Bitcoin has taken a nosedive, dropping in value more than 16 percent in one day, according to the Coindesk Bitcoin Price Index.
At its lowest Saturday, one bitcoin was worth $355.72.
The fall below $400 marks a difficult beginning to 2016 for the cryptocurrency, which earlier this week saw longtime advocate Mike Hearn withdraw his support.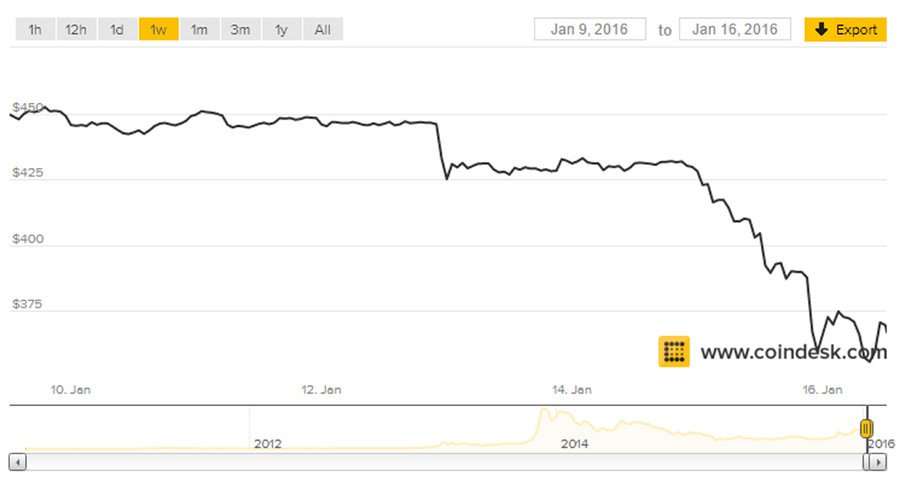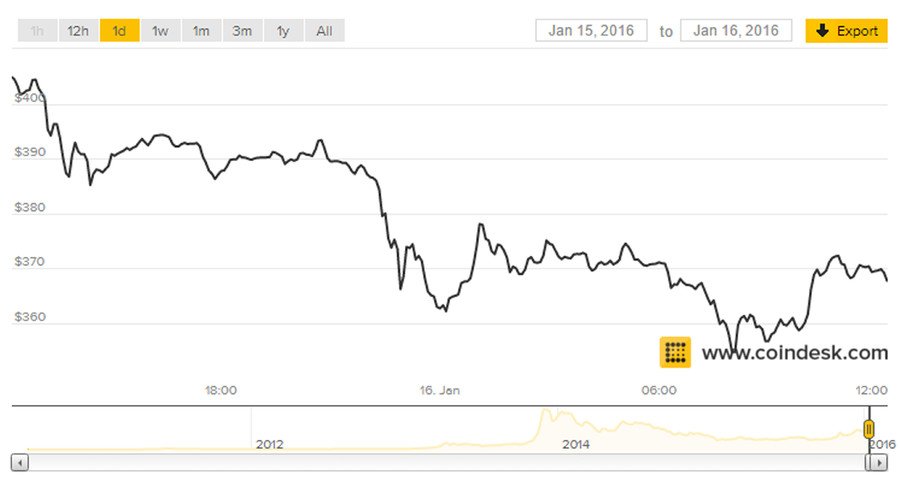 Hearn, a former Google employee and Bitcoin developer, said in a blog post that the Bitcoin "experiment" had failed.
He cited capacity problems with the Bitcoin network, "rampant censorship" by some users, as well as "wildly unpredictable fees" in a list detailing why the cryptocurrency's future looks uncertain.
"The fundamentals are broken and whatever happens to the price in the short term, the long term trend should probably be downwards. I will no longer be taking part in Bitcoin development and have sold all my coins," Hearn wrote on Medium.com.
The author of the guide "Mastering Bitcoin," Andreas M Antonopoulos, disagreed with Hearn's gloomy prognosis, however.
I disagree with Mike Hearn's analysis and concerns (see LTB show next week). I thank him for all his work and wish him all the best. Onwards

— AndreasMAntonopoulos (@aantonop) January 15, 2016
Best way to respond to all the drama in bitcoin is to focus. Buckle down, work, don't get distracted. Engineering solves problems. Code On!

— AndreasMAntonopoulos (@aantonop) January 15, 2016
Bitcoin's invention was an engineering solution to a governance problem. We can solve bitcoin's governance challenges with more engineering

— AndreasMAntonopoulos (@aantonop) January 15, 2016
BitTorrent entrepreneur Bram Cohen was also critical of Hearn's comments.
Reports that the Bitcoin digital exchange Cryptsy was compromised in a hack during summer 2014 have also dogged the virtual currency.
According to Cryptsy, approximately 13,000 Bitcoin and 300,000 litecoin were taken.
"A very interesting fact here, however, is that those Bitcoins have not moved once since this happened. This gives rise to the possibility they can be recovered."
A bounty of 1,000 Bitcoin is being offered for information leading to the stolen coins.
You can share this story on social media: