Russia prepares stress test as oil slides below $30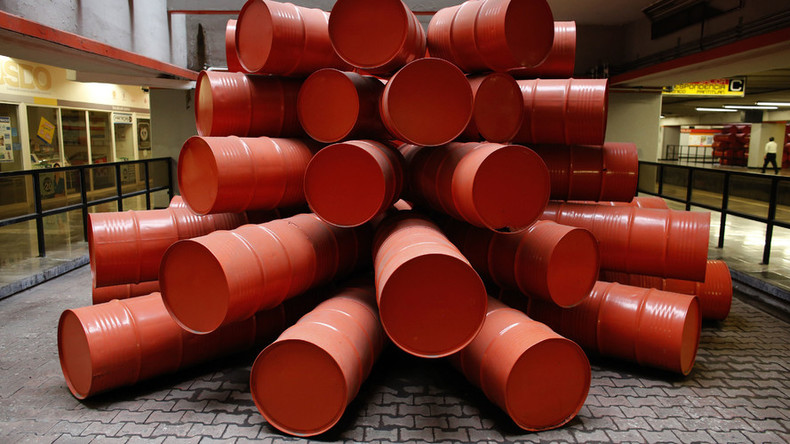 While US WTI crude briefly stumbled below $30 for the first time in 12 years, Russia's Urals blend is already below that mark trading at $27.14 a barrel. Given the new reality, the Kremlin has ordered stress tests with $25, $35 and $45 oil.
Russia's federal budget for 2016 relies on an average annual oil price of $50, which almost corresponds to the last year average price - $51.4 per barrel.
According to business daily Vedomosti, Russia's First Deputy Prime Minister Igor Shuvalov has instructed the ministries to work on different scenarios, both bearish and bullish.
The most recent collapse in energy prices from November means the Russian budget will lose 300 billion rubles (about $4 billion) in oil revenue in the first two months of 2016, according to the newspaper's ministerial source.
The updated macroeconomic forecast will be presented by Economic Development Minister Aleksey Ulyukaev later this month. In the meantime, the government has decided to cut spending by 10 percent.
According to Ulyukaev, Russia shouldn't fear collapsing crude prices.
"It seems to me that you don't need to be afraid that oil will cost $20 or $15. The logic of the markets says the lower something falls today, the more likely there will be a rebound tomorrow. It is not the biggest risk. The biggest risk is that oil prices could stay low for years or decades," he said at the Gaidar Economic Forum on Wednesday.
Also at the forum, Russian Finance Minister Anton Siluanov acknowledged that the budget had not yet adapted to falling oil prices.
He said that if the government fails to change the budget for the new economic situation, "then it will be the same as it was during the Russian crisis of 1998-1999, when the citizens paid with inflation for our failure to bring the budget into line with the new realities."
The current Central Bank shock scenario assumes oil prices of $35 per barrel as well as projected 2-3 percent GDP contraction and seven percent inflation. But the country's leading bank Sberbank has already begun to make a $25 stress test.
"We had a $30 scenario. But now it's irrelevant. In our business plan, it was the worst-case scenario, which became real at the beginning of the year," Sberbank CEO Herman Gref told the Interfax news agency.
Some analysts say there's a certain way to cut expenses – to cut military costs."The country in such a position cannot spend four percent of GDP on defense," said economist Vladimir Nazarov.
You can share this story on social media: