Merkel to skip Davos forum over Cologne attacks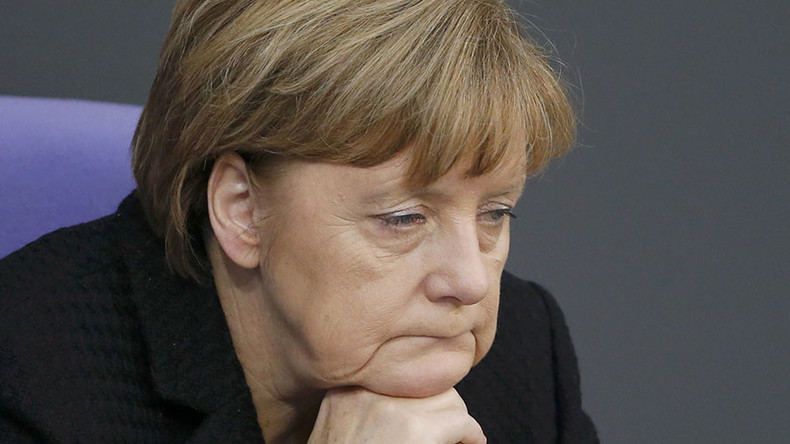 German Chancellor Angela Merkel has canceled her trip to the World Economic Forum in Davos. The head of Europe's biggest economy is under increasing pressure at home after apparently organized attacks by migrants in Cologne during New Year's Eve celebrations.
The 46th World Economic Forum Annual Meeting in Davos, Switzerland, will take place on 20-23 January under the theme "Mastering the Fourth Industrial Revolution".
According to German Justice Minister Heiko Maas, the sexual assaults that took place in the centre of Cologne on New Year's Eve were coordinated by men using smart phones and social networks.
"Nobody can tell me that this was not coordinated or prepared . . . When such a horde meets to commit criminal acts it looks like it was planned in some form," he told Bild am Sonntag newspaper.
Maas warned against condemning migrants, but said there could be a connection between the main assault in Cologne and smaller attacks in other German cities, including Hamburg and Stuttgart.
"It is normal to suspect that a specific date was chosen and a certain number of people were expected. That would again be another new dimension," he said.
READ MORE: 'Mrs Merkel invited me': Cologne assailants' 'shameful' acts detailed in police report
The number of criminal cases filed with Cologne police has grown to 516, 40 percent of which relate to sexual assaults, German police reported on Sunday.
Germany is one of the main destinations for refugees and migrants fleeing to Europe from the crises in the Middle East and Africa. Last year, the country saw 1.1 million migrants arriving.
You can share this story on social media: