German business wants anti-Russia sanctions to be 'gradually lifted'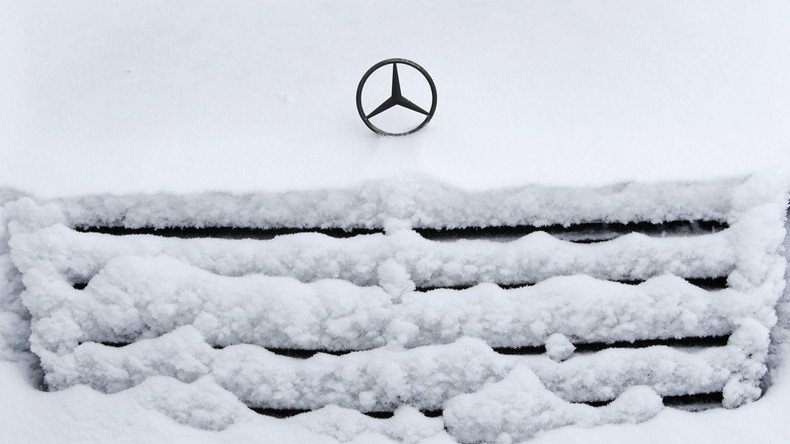 Representatives of the German-Russian Chamber of Commerce AHK are convinced that sanctions against Russia should be reviewed, according to the organization's president Rainer Seele.
"We believe that sanctions should be revised and gradually lifted to the extent of Minsk [the Minsk agreements on the settlement of Ukraine's crisis - Ed.]," said Seele. He added that Russia should once again be a "strategic partner" of the EU.
He said a survey conducted by the Chamber shows German businesses operating in Russia are feeling the impact of sanctions. Two-thirds of the 134 German companies working in Russia said they suffered from the economic sanctions. Last year that figure was a little over a third at 38 percent, according to the poll.
More than eighty percent of German businesses had felt the economic impact of the sanctions.
"The political effect of the sanctions is not noticeable, say representatives of the companies surveyed," according to Seele.
He also said that sanctions against Russia do not help improve the situation with Ukraine's economy.
"I do not think these sanctions will help to economically revitalize Ukraine, rather the opposite," said Seele.
Last year, the US and EU imposed sanctions on some Russian financial institutions and officials over the conflict in Ukraine. An embargo was also introduced on the import and export of arms and related materials to and from Russia. In return Moscow imposed a ban on agricultural produce, food and raw materials on countries that joined the sanctions.
READ MORE: President Putin signs order to extend counter-sanctions for another year
Business communities in Germany, Italy, Greece and other countries of the European Union have already publicly protested against the continuation of sanctions against Russia. They claim they have become "hostages of the anti-Russia sanctions' policy."
In December, the European Union prolonged its sanctions against Russia for another six months until 31 July 2016.
You can share this story on social media: