US lifting oil export ban unlikely to change global market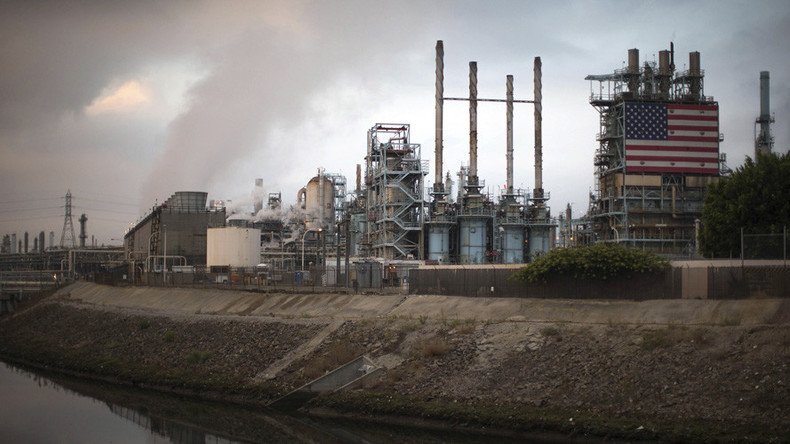 The United States has abolished the 40-year restriction on oil exports. While American oil producers are enthusiastic about the decision, market reality may dictate otherwise.
Besides the obvious problem facing oil exporters such as low prices due to global oversupply, US producers are facing a number of other obstacles.
Despite being a major oil producer, the US still heavily relies on crude imports. The US produces 9.4 million barrels per day while consuming nearly 20 million barrels. Simple math indicates that the country cannot be a significant crude exporter.
Headache for US gasoline industry
According to RBC Capital Markets' commodities strategist Michael Tran, it's crucial to understand where the American oil will end up after the export ban is lifted.
At the moment, US exporters are targeting Canada, and are likely to want to expand to countries like Venezuela and Mexico. Tran says both of these countries could benefit from US light oil. Venezuela has already imported light crude from West Africa to blend with domestic ultra-heavy brands, while Mexico's "less sophisticated" refineries choose the lighter blend.
"The implications of increased crude exports to Mexico come at the expense of US gasoline exports. Roughly half of the 450 thousand barrels per day of gasoline that the US currently exports go to Mexico. Importing light crudes from the US means that Mexico will be able to increase its gasoline yield at domestic refineries and, at least partially, wean itself off of US gasoline. In other words, US crude exports to Mexico effectively cannibalize US gasoline exports," Tran said.
Competition
Wherever the US goes, it will face tough competition from other market players, according to Barclays' Michael Cohen. In Europe, America will be opposed to Russia, the Middle East and other producers that are much closer to the region. Getting US oil to Asia will be complicated by logistics. It will take a week for US companies to get oil there and there will be competition from African producers.
Infrastructure
Tran says the infrastructure in the Gulf of Mexico is not suited very well for exports.
"Potential logistical issues cannot be underestimated given that physically moving barrels to docks, loading and securing tankers are several operations which have not been practiced given the long-standing ban," he said.
According to the analyst, US crude exports will increase by only a few hundred thousand barrels a day.
"We do not see large-scale crude exports in the near to medium-term given the potential dearth of buyers," he said.
In December, US President Barack Obama signed a bill to lift the country's export ban. The ban was established during the US oil shortages in the 1970s, as part of a bigger deal that included tax breaks for renewable-energy companies and refiners.
In September, the last month available on the Energy Information Administration (EIA) website, the US produced 9.4 million barrels per day (mbd), less than Saudi Arabia's 10.130 mbd in November, and Russia's 10.78 mbd.
You can share this story on social media: