Russian ruble sinks to lowest since 2014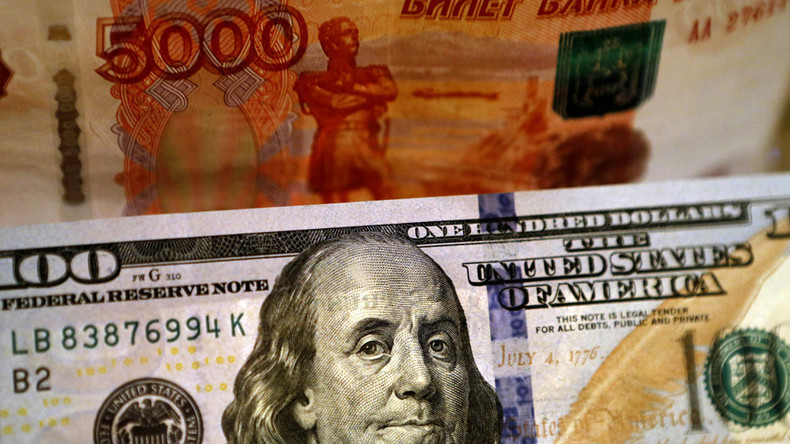 A drop in international oil prices saw the Russian currency falling to over 75 rubles per dollar, which is the lowest rate since December 2014.
The maximum rate reached 75.10 rubles per US dollar on the Moscow Stock Exchange on Wednesday.
The Russian currency managed to bounce back a bit by the end of the session, closing at 74.872, which is still 2.21 percent more than the Tuesday's rate.
The euro also rose by half a ruble, reaching the mark of 80.29 rubles.
Brent oil prices, a benchmark for Russia's main export, lost 4.9 percent to reach $34.65 per barrel – their lowest level since 2004.
Experts explain the oil market situation saying there are expectations for the growth of US oil reserves, which are combined with reports about a weakening Chinese economy.
You can share this story on social media: