Russia's biggest energy producers go green - report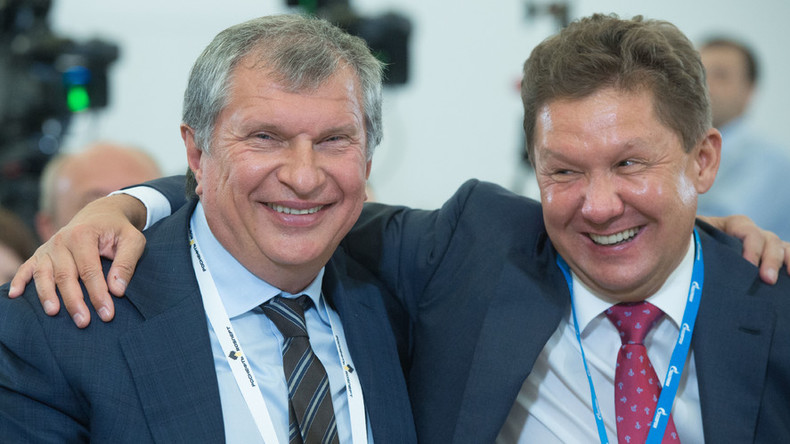 A record number of Russian energy companies are included in this year's annual environmental ranking report released by WWF Russia and energy consultant Creon.
The study listed 21 Russian oil and gas producers based on standards of environmental responsibility, compared to 19 firms in 2014.
The companies' efficiency was analyzed based on 29 criteria grouped into three categories: environmental management, environmental impact and transparency.
The survey was topped by the privately owned Surgutneftegaz. Russian gas monopoly Gazprom came in second, with Sakhalin Energy rounding off the top three.
According to the analysis, several companies improved their ranking by disclosing information. The biggest gains were made by local branches of Exxon (up seven spots to number nine) and Total (up six places to number eleven). LUKOIL gained four spots to number five and Zarubezhneft moved to fourth from eighth place last year.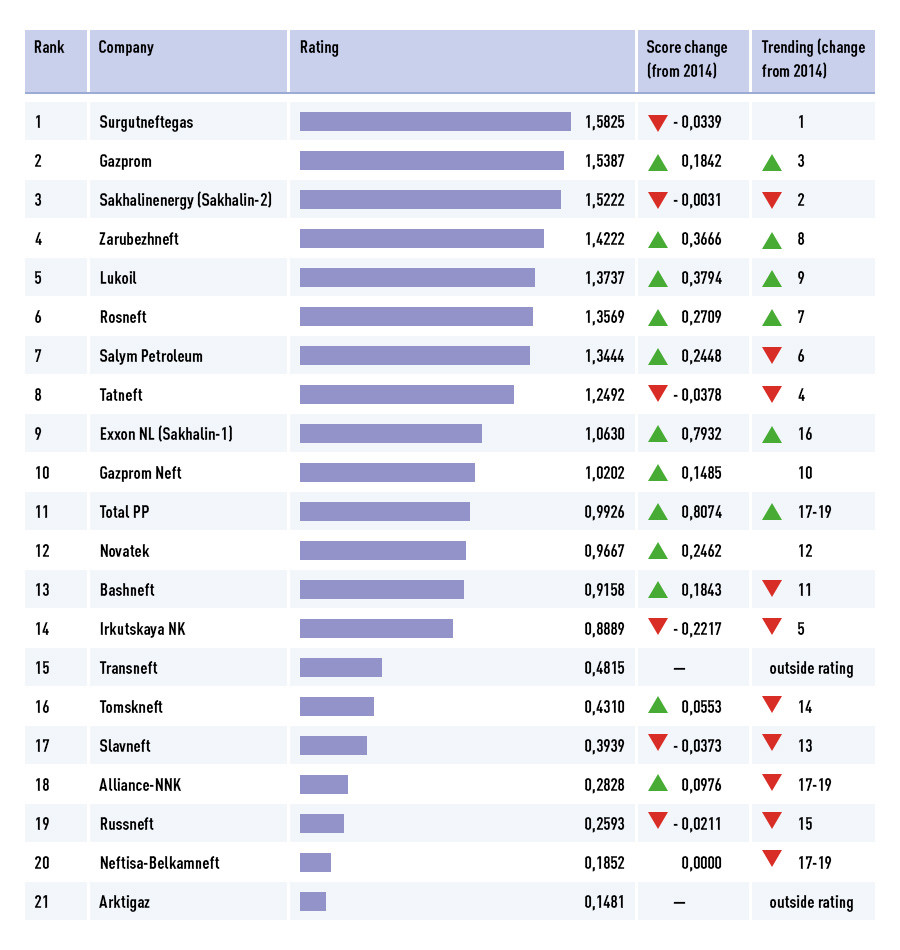 "The strengthening of the positions of the companies outlined in the report can be attributed to the release of additional information on environmental management and impact," the authors said. "Exxon and Total have made the information available publicly for the first time."
The report shows smaller energy firms finished outside the top 20, as they did last year.
One particular improvement across the board, according to the report, can be seen in company's increased efforts toward transparency and corporate accountability, with 14 out of 21 getting a pass grade. This is up from only six companies in 2014 and only one the year before that.
The only possibly negative environmentally-related statistic that soared this year is the companies' construction activities – these have almost doubled across the board (from 25.14 to 41.46 objects/thousand km).
You can share this story on social media: