Ukraine says it can't repay debt to Russia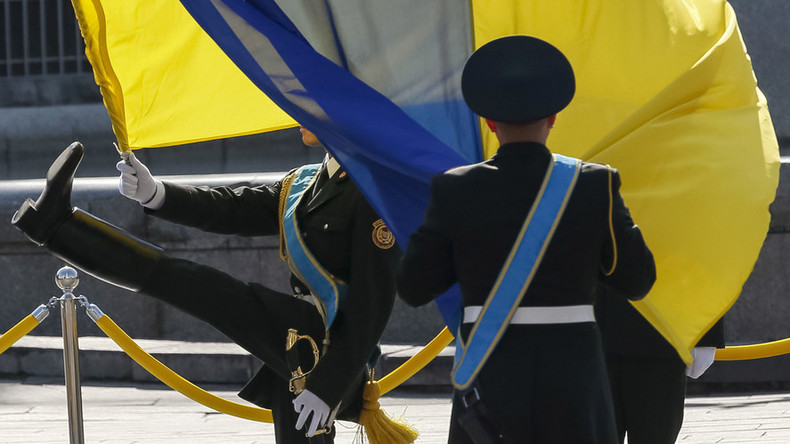 Kiev claims it can't pay off Russia's $3 billion Eurobond loan without breaking a debt-restructuring deal reached with other international creditors, according to Ukraine's Ministry of Finance.
The country "remains committed to negotiating in good faith" with Moscow over debt restructuring, said the ministry in a statement.
Kiev has a 10-day grace period to pay the $3 billion debt to Moscow after the December 20 deadline. Russia has promised to take the matter to court if Ukraine fails to pay.
In November, Russian President Vladimir Putin offered a three-year restructuring plan for Kiev's debt, provided loan guarantees were in place from the US, the EU and the International Monetary Fund. Under the offer, Russia would forgo payment this year and Kiev would pay $1 billion a year for the next three years.
The deal fell through after Ukraine's Western backers were unwilling to provide such guarantees.
According to the statement, the Ukrainian government expects the International Monetary Fund (IMF) will continue its financing program even if Kiev suspends debt repayment to Russia.
The IMF has warned Kiev it could possibly halt loan guarantees if Ukraine's budget for 2016 does not meet the fund's requirements. In February the organization approved a $17.5 billion aid package for Ukraine's troubled economy. In return for the funding over four-years Kiev has to present a "program of deep economic reforms." The country has already received $6.7 billion from the IMF this year and is awaiting further funds.