OPEC to hold emergency meeting if oil prices fail to recover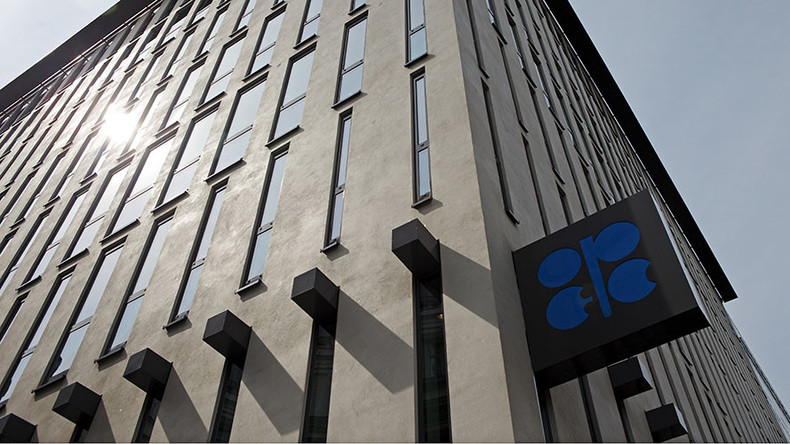 The Organization of Petroleum Exporting Countries (OPEC) will hold urgent talks, if crude prices don't recover by February, according to OPEC president and Nigeria's oil minister Emmanuel Kachikwu.
"It is expected that the upward trend in oil prices will be seen by February next year. If it does not happen, it is clear that OPEC will need to have a very urgent meeting," Interfax quotes the OPEC president as saying.
On December 4, OPEC decided to keep the current output level of around 31.5 million barrels per day despite oversupply on the global oil market.
On Monday, Brent and WTI benchmarks were at lows not seen since 2009. Brent crude was down below $37 a barrel while the US benchmark WTI fell below $35 per barrel.
Crude prices rebounded slightly in early trading on Tuesday with Brent trading at $37.73, and WTI at $36.18 per barrel as of 8:36am GMT.
OPEC produced 31.7 million barrels per day in November. It is the highest output in over three years and 1.7 million barrels per day over its former production limit.
Less affluent OPEC states like Algeria, Angola, Nigeria and Venezuela, have been calling for production cuts in order to increase crude prices.
OPEC's biggest producer Saudi Arabia is refusing to cut crude output in order to defend its market share. Riyadh is hoping to squeeze out its competitors, primarily the US and Russia.
In a move that some see as Moscow calling Riyadh's bluff, Russia's Finance Ministry announced this week that it is drawing up plans based on the price of oil as low as $30 a barrel until 2022.
That scenario would have devastating implications for OPEC, according to Russia's Deputy Finance Minister Maxim Oreshkin.