Ruble back to Black Monday lows on crude prices collapse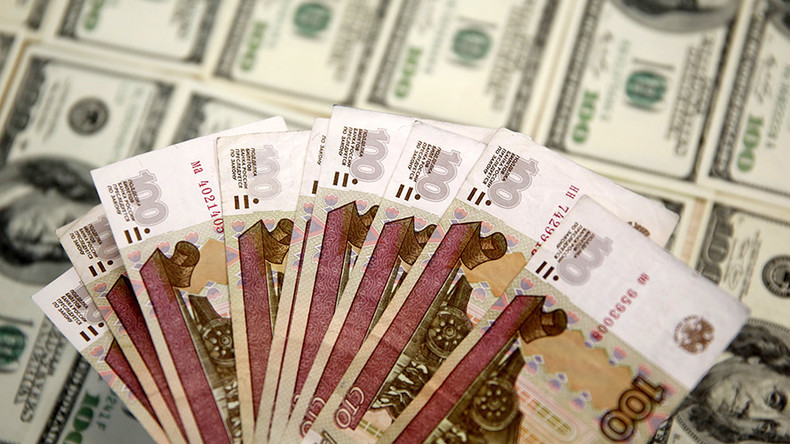 The Russian ruble has dropped to its lowest exchange against the major currencies since the August 24 collapse, dubbed Black Monday. A plunge in global crude prices triggered the ruble's fall.
At its lowest point, the Russian currency was trading at more than 71 rubles to the dollar and over 78 against the euro.
The Russian stock market traded lower Monday on the falling ruble and oil. The dollar-denominated RTS Index was down more than two percent as of 3:30pm GMT. The ruble-traded MICEX was less than one percent in the red.
Crude prices plunged to their lowest level since 2009 on global oversupply and OPEC's decision not to cut record output. Brent crude fell to less than $37 a barrel while the US benchmark WTI fell below $35 per barrel.
After the IMF downgraded its global economy forecast, Russian Finance Minister Anton Siluanov said crude could slump to $30 per barrel in 2016 and could stay at that level throughout the year.
"This suggests the demand for oil will also fall. The volume of oil reserves is large. Iran will return to the global market with one to one and a half million barrels per day - everything suggests that low oil prices will dominate next year," Siluanov told TASS.
The Russian government is likely to adjust its 2016 budget, which currently relies on oil at $50 a barrel and an exchange rate of 63.3 rubles to the US dollar.
Deputy Finance Minister Maxim Oreshkin said Russia is drawing up plans based on the oil price fluctuating between $40 and $60 until at least 2022.