Syria to export citrus to Russia to fill gap left by Turkish ban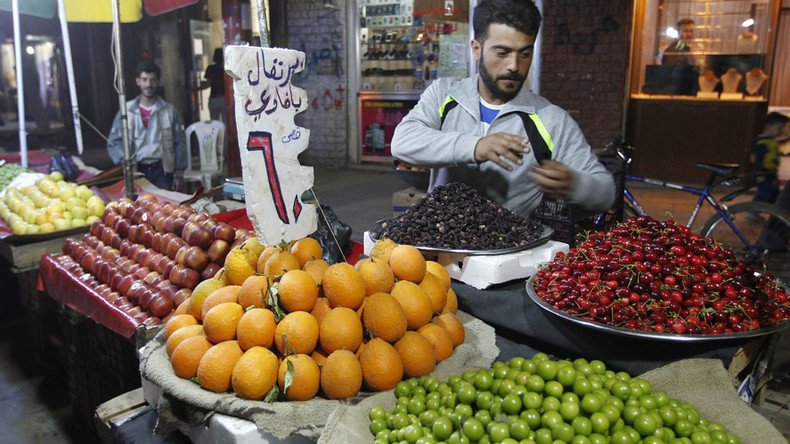 Damascus is ready to export more than 700,000 tons of citrus fruit to Russia to "fill the gap" left by Moscow's ban on Turkish agricultural products, AFP reported, citing officials in Damascus.
"We are preparing some 700,000 tons of citrus, mostly oranges, to send to the Russian market," Fares Chehabi, head of Syria's Chambers of Industry, said on Tuesday. He added that the first shipment was already on the way to Russia and that other Syrian goods, such as textiles would also be exported.
Moscow's ban on Turkish goods could help Syrian producers expand business in the Russian market, according to the head of the Damascus Chamber of Industry Samer Debes. He said Syrian businessmen are to visit Moscow soon to "examine the chances of cooperation after the sanctions that Moscow imposed on Ankara."
Egypt has also expressed an interest in replacing Turkey in the Russian market. Cairo has asked Moscow to provide it with the list of banned Turkish goods, saying it was ready to export Egyptian products to Russia.
On December 1, the Russian government signed a decree prohibiting imports of food from Turkey and banning charter flights between the two countries. The embargo came as a response to Turkey shooting down a Russian warplane in Syria last month.
You can share this story on social media: