BRICS bank to begin borrowing in yuan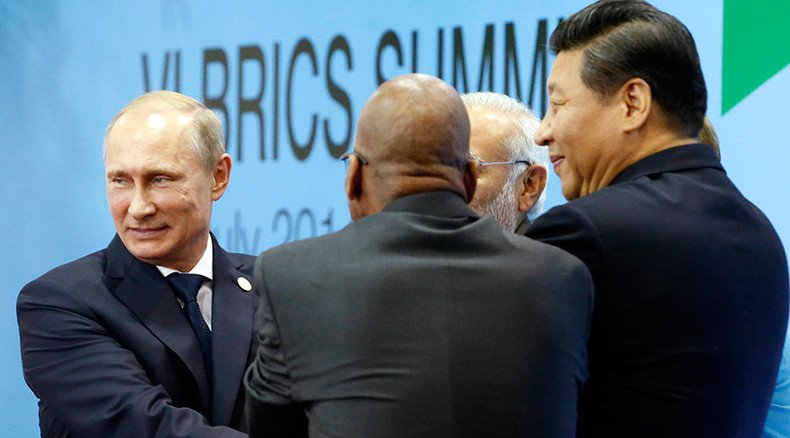 The BRICS New Development Bank (NDB) could start operations by borrowing in the Chinese currency, according to the bank's Vice President Vladimir Kazbekov.
He says the bank will focus on loans in the national currencies of the bank's potential customers.
"Considering the stability of the Chinese currency and the scale of the Chinese debt market, I think that one of the first steps in providing the New Development Bank with funds may be entering the Chinese market to borrow in yuan," Kazbekov said on Tuesday at the opening of a BRICS media summit in Beijing.
On Monday, the Chinese yuan was included in the IMF Special Drawing Rights (SDR) joining the US dollar, euro, British pound and the Japanese yen.
Kazbekov said the NDB is examining ways of entering the financial markets of other BRICS members, Brazil, Russia, India and South Africa.
"We want to find new flexible instruments of lending, to significantly reduce the time to consider a loan, and try to actively use the model of private-public partnership," he added.
There might be a lack of resources for long-term projects without the active attraction of private capital, according to the NDB Vice President.
NDB was established by the BRICS countries Brazil, Russia, India, China and South Africa in 2014. Its main goal is to promote sustainable development projects within the BRICS complementing the World Bank. In July the bank opened operations in Shanghai with start-up capital of $50 billion.
You can share this story on social media: