Egypt ready to replace Turkey in the Russian market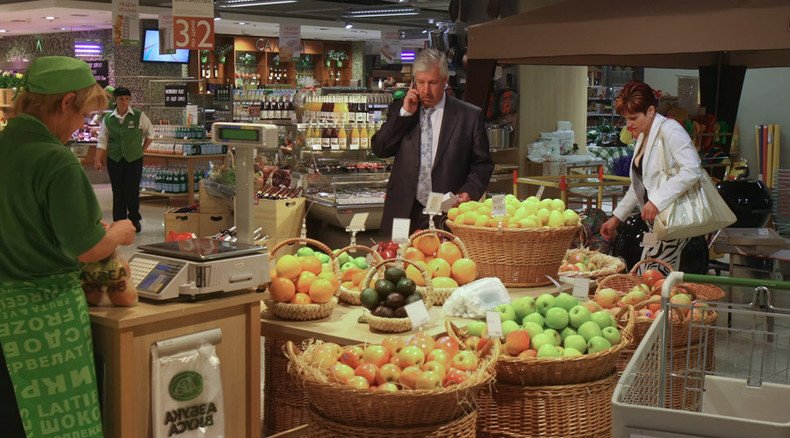 Cairo has asked Moscow to provide it with the list of banned Turkish goods, saying it is ready to export Egyptian products to Russia.
The issue was raised at the meeting between Egyptian Trade Minister Tarek Kabila and his Russian counterpart Denis Manturov, according to Egypt's Ministry of Trade and Industry website.
"Egypt is interested in filling the needs of the Russian market in goods, especially those that were supplied from Turkey, in the wake of Russia's decision to restrict Turkish imports of fruits and vegetables to 66 percent, as well as clothing items," the Egyptian minister said.
On Monday, the Izvestia daily published a list it got from a source in the Russian Ministry of Agriculture of banned Turkish products. It includes meat, dairy products, fish and seafood, nuts, fruit and vegetables, berries and herbs. The complete list will be issued on December 1.
Moscow will find no difficulty in substituting Turkish fruit and vegetables, according to Russian Agriculture Minister Aleksandr Tkachev. "Russians won't feel the absence of Turkish products," he said, adding that Azerbaijan, Uzbekistan, Morocco and Israel could be alternative suppliers.
On Saturday, Russian President Vladimir Putin signed a decree imposing a package of economic sanctions against Turkey following its downing of a Russian Su-24 jet in Syria. The measures include banning several Turkish organizations and the import of certain goods.
According to the decree, employers in Russia will be prohibited from hiring Turkish nationals for work starting January 1, 2016. The visa-free regime for Turkish nationals traveling to Russia will be suspended starting next year.
The Russian government has also been tasked to introduce a ban on charter flights between Russia and Turkey and to enhance security control at Russian ports in the Sea of Azov and Black Sea.
LISTEN MORE:
You can share this story on social media: