Turkish Airlines offer Russian clients free flight changes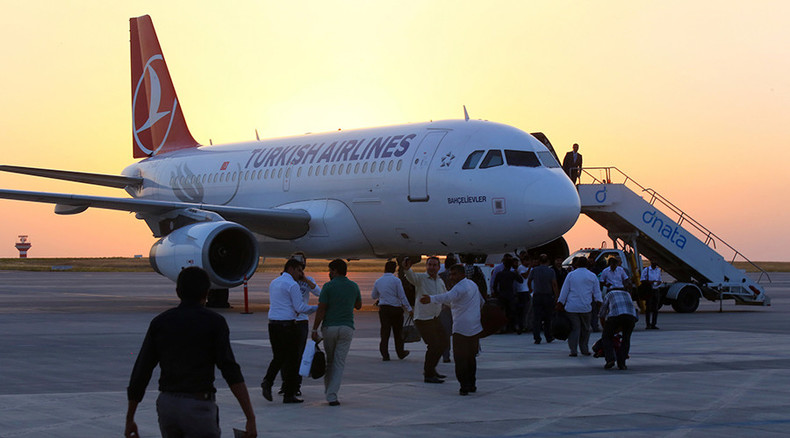 Turkey's biggest airline is offering Russian customers alternate flight dates or destinations for free after the Kremlin raised the possibility of a flight ban between the two countries.
This involves tickets from November 25 to February 28 next year if they were purchased after November 25, Interfax reports, quoting the company. The Russian travelers can swap tickets by December 1.
Turkish airlines spokesman Serhan Yucel said the company would continue to fly to Russia as usual, despite deteriorating relations after Turkey shot down a Russian jet in Syria.
Tourism between the countries has dropped significantly after the incident. Many trips to Turkey have been cancelled by Russian tour operators and that number could grow to 6,000.
According to Russian Economic Development Minister Aleksey Ulyukaev, the Kremlin is considering limiting or closing Russian air space to Turkish airlines. The decision is likely to be announced within two or three days.
On Tuesday, a Russian Su-24 bomber was shot down by a Turkish F-16 fighter jet near the Turkish-Syrian border.
One Russian pilot was killed by Syrian rebels while parachuting to the ground, the other one was rescued and returned safely to the Khmeimim airbase.
Despite claims from Ankara, Moscow maintains its jet, which crashed in Syria, had not violated Turkey's airspace.
LISTEN MORE: