Russia adds yuan as currency reserve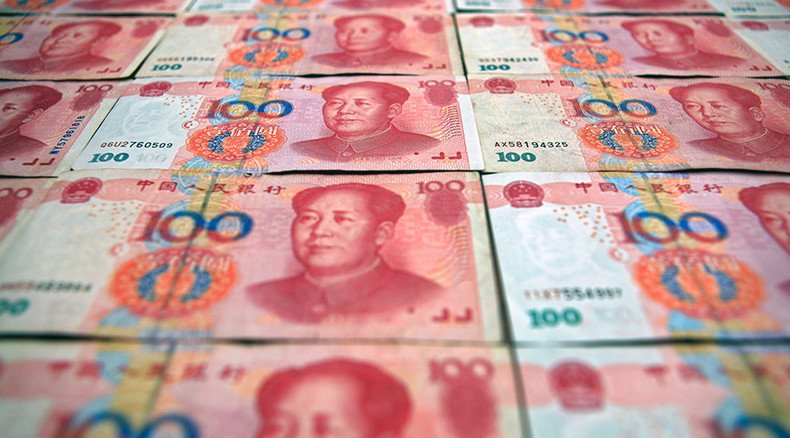 The Central Bank of Russia has included the Chinese yuan in its reserve currency basket, TASS reports. The move is expected to boost the yuan's presence in the Russian financial market.
As of December 31, 2014, the latest data available, the US dollar was still dominating Russia's forex basket at 44 percent. The second most-used foreign currency was the euro with 42 percent. The British pound made up 9.5 percent.
According to Vesti.Finance, the Central Bank made the decision in November, but hasn't bought the yuan yet.
The Chinese currency started trading on the Moscow Exchange in 2010. Since then, the volume of trades has grown significantly. This August Russian traders bought a record 18 billion yuan (about $2.8 billion), which is four times more than in August 2014.
Russian investors began looking east, after the US-led group of Western counties imposed sanctions against Russia over Ukraine. Sanctions have deprived Russia access to Western capital markets. In particular, they affected state-owned banks like Sberbank, VTB, Vnesheconombank, Gazprombank and Rosselkhozbank (Russian Agriculture Bank).The lenders were cut off from long-term (over 30 days) international financing.
This news comes before the International Monetary Fund's announcement on Monday whether to include the yuan in its Special Drawing Rights (SDR). The US and Japan, who have been the main obstacle to the yuan being included in the reserve currencies basket, are unlikely to thwart the deal, Eswar Prasad, a professor at Cornell University and former head of the IMF's China Division told Reuters in October.
LISTEN MORE:
You can share this story on social media: