Turkey: jet incident won't affect energy ties with Russia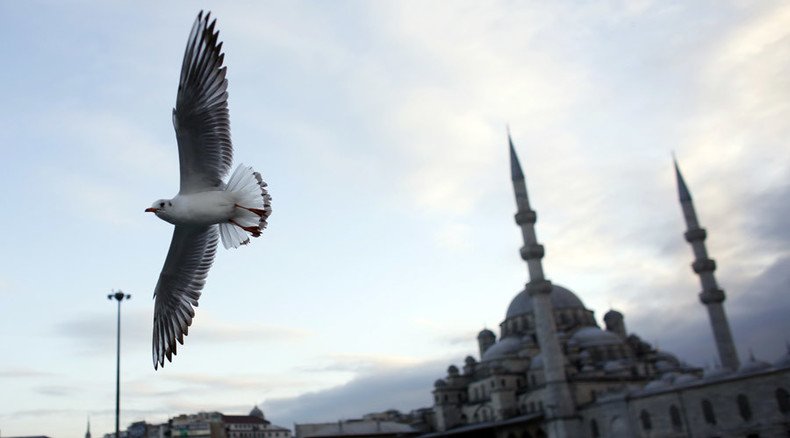 The downing of the Russian Su-24 jet near the Turkish-Syrian border won't affect energy cooperation between Ankara and Moscow, according to Turkey's new Energy Minister Berat Albayrak.
"In the heat of the moment, without all the information, it would be wrong to make unguarded statements," Albayrak said at his swearing-in ceremony in Ankara. "We have close friendly cultural and economic relations with Russia not only in energy, but also across other economic sectors. I am not pessimistic about our energy relations."
The minister assured the Turkish people that they should not fear the coming winter due to concerns that Russia could halt economic cooperation.
Russian gas makes up for about 43 percent of the Turkish market. Last year, Russia supplied 27.4 billion cubic meters (bcm) of gas to the country, primarily through the Blue Stream pipeline that passes across the Black Sea. The two countries agreed to increase the supplies of the Russian gas to 30 billion bcm due to Turkey's growing energy demand, especially in the winter months.
Nuclear energy is also an area of energy cooperation between the two countries.
Turkey relies on Russia for almost 65 percent of its energy imports. In 2010, the two countries signed an agreement under which Russia's Rosatom will construct Turkey's first nuclear power station at Akkuyu.
Moscow and Ankara have the promising Turkish Stream project. The pipeline aims to deliver Russian natural gas to Turkey via the Black Sea. The construction of the pipeline which was scheduled to begin in June was delayed as the two countries failed to reach an intergovernmental agreement.
However, Tuesday's events are likely to affect future joint projects. A Russian Su-24 bomber was shot down by Turkish fighter jets near the Turkish-Syrian border. Turkey claimed that the plane violated Turkish airspace and did not respond to warnings.
Russia insists the aircraft stayed in Syrian airspace the entire time. The one surviving Russian pilot stated that the jet never violated Turkish airspace and no warning was given.
Russian President Vladimir Putin called the incident "a stab in the back delivered by accomplices of the terrorists," and warned it would not go unanswered.
You can share this story on social media: