Russia's anti-terror cooperation may lead to easing of Western sanctions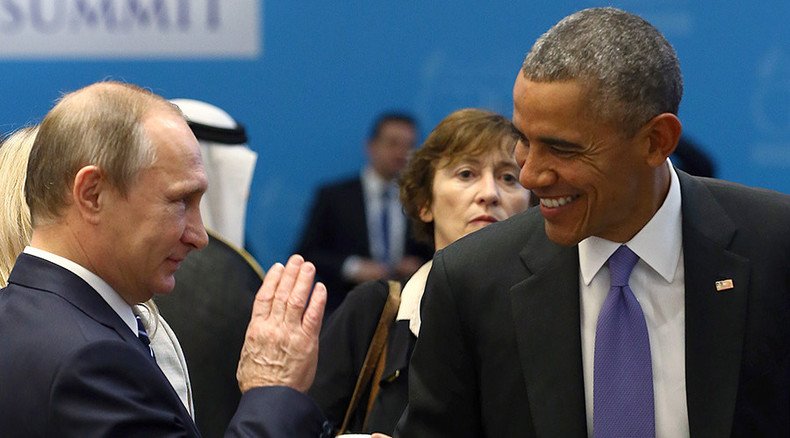 The Paris attacks and the downing of a Russian Airbus have prompted renewed cooperation between Russia, US and EU in the fight against Islamic State. This raises the possibility of Europe lifting or easing sanctions in 2016, provided the rapprochement continues.
In December, EU officials are due to decide on sanctions policy against Russia.
According to Wall Street Journal sources, Brussels is considering three options. The toughest one includes extending sanctions by a year; a milder ruling includes half a year rollover. And the third option is a three-to-four month extension to show Moscow that tensions are easing.
"The fact that we have Russia and the West on speaking terms again is a good thing. It could lead to better cooperation, and better cooperation could lead to reconsidering the sanctions. We are seeing a situation that seems to be more an overlap in common interests," Moritz Kraemer, managing director of sovereign ratings at Standard & Poor's, told Bloomberg.
But besides certain advantages, the easing of sanctions would be a challenge for the Russian economy.
Pros
Russia's investment climate will improve. European and US investors will be able to return to the Russian market. This will help to reverse capital outflow.
Russian banks and companies will return to the global financial markets. At present, they are cut off from long-term (over 30 days) international financing by western banks.
According to Rosneft CEO Igor Sechin, the Russian oil major hasn't cancelled any projects with western companies. The lifting of sanctions is likely to speed up these projects.
A demand for the dollar will drop, and the Russian ruble is likely to significantly strengthen. This will increase people's wages in dollar terms, and is likely to boost consumer spending, currently suffocating under a weak domestic currency. Consumers will also have more options with goods that are currently banned in Russia returning to the shelves.
Cons
The strengthening ruble in combination with low oil prices poses a problem for the Russian budget. Moscow calculated on $50 per barrel crude and 63 rubles per dollar exchange rate for its 2016 budget. A weaker ruble helps offset low oil prices.
This spring, when the ruble was at its strongest in 2015 (49-50 rubles per dollar), was the toughest period for the Russian budget. Russian business daily Kommersant estimates the budget could lose about 800 billion rubles because of the difference between real and projected oil prices.
However, if oil prices rebound or GDP grows more than the targeted 0.7 percent, this problem could be mitigated.
You can share this story on social media: