'EU banking union turned into banking disunion' – former Greek finance minister to RT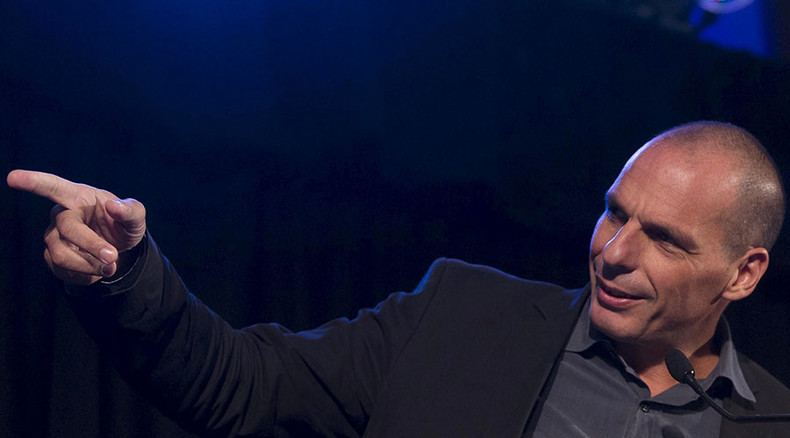 Despite aiming for a banking union in the eurozone, all that's been created is a "banking disunion," former Greek finance minister Yanis Varoufakis told RT. He stressed that the bloc's common currency is actually dividing the EU.
"We have hailed the banking union in the eurozone after 2012-2013. If you look at the details, it's a banking disunion. There's more divergence between our banking sectors now than there was before, under the guise of supposedly a banking union," the former finance minister told RT's Max Keiser.
WATCH MORE: MAX KEISER INTERVIEW WITH YANIS VAROUFAKIS
He added that the "European Stability Mechanism" has evolved into an "instability mechanism."
Referring to his resignation in July 2015, Varoufakis said he did not believe Prime Minister Tsipras should have surrendered to the country's creditors at the time, largely because he didn't believe Greece would actually have been expelled from the eurozone if it didn't comply with the strict terms imposed.
However, the Greek parliament went on to pass the sweeping austerity measures demanded by lenders in July, in order to open talks on a new multi-billion-euro bailout package to keep the country in the euro.
"The way [Tsipras] puts it is that he had a choice between instant death, being expelled from the eurozone, or signing an agreement that would buy him some time. Where we disagreed was where this whole thing is going to end up if we surrendered, and also what it would mean to actually carry on the fight...," Varoufakis said.
But despite disagreeing with Tsipras, the former finance minister acknowledged that "we shouldn't underestimate the severity of the situation he [Tspiras] was facing" at the time.
READ MORE: Greek snap election: New Democracy concedes defeat to Tsipras's leftist Syriza
Addressing the "bureaucrats of the Troika" on the other side of the negotiating table, Varoufakis noted that they "loathe the notion of a people that are empowered enough to vote in a government that says 'no' to them." He said they "lambasted" Greece, "lied through their teeth about what we were proposing," and "pretended we didn't have reasonable proposals."
"The only reasonable proposals on the table were ours," he said.