Russia bans food imports from Ukraine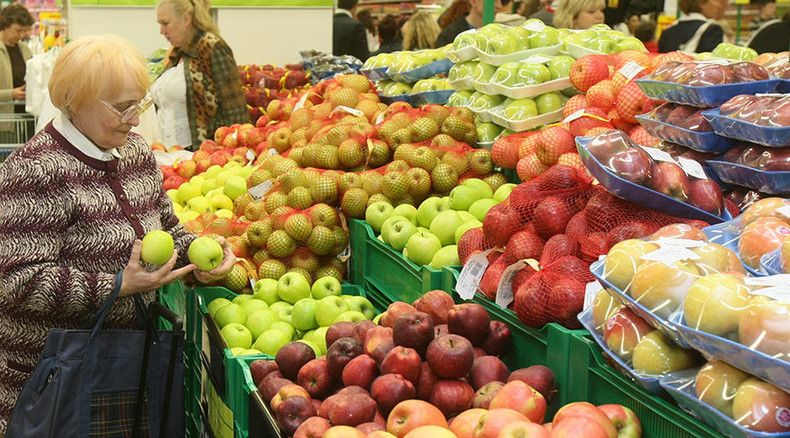 Moscow will impose a food embargo on Ukraine starting from 1 January 2016, when the economic part of Kiev's European Association Agreement comes into force, according to Russia's Economic Development Minister Aleksey Ulyukaev.
"Since Ukraine joined economic and financial sanctions against the Russian Federation, we have decided to introduce protective measures by imposing a food embargo," said the minister.
The measure is expected to protect the Russian market from the illegal supply of embargoed European goods that will become available in Ukraine under the Association Agreement with the EU.
"There's a high probability we will have to unilaterally protect our market from uncontrolled imports of goods from third parties through the customs territory of Ukraine, primarily from the European Union," said Ulyukaev.
Moscow introduced a one-year ban on agricultural produce, food and raw materials from countries that joined sanctions against Russia. This includes many EU countries.
Ulyukaev added the Kremlin plans to introduce customs tariffs on import of other goods from Ukraine. The tariffs will be introduced because Ukraine will no longer be part of the Commonwealth of Independent States (CIS) free trade zone and should not, therefore, enjoy membership benefits.
Ukraine will lose $600 million in exports in 2016 because of the Russian embargo, said Ukrainian Prime Minister Arseny Yatsenyuk. He stressed that Moscow's actions are illegal and are "another manifestation of the economic aggression" towards Kiev.
Russia and Ukraine are currently trading in accordance with the free trade agreement between the CIS countries. Moscow said this fall that Kiev could lose both the tariff-free preference and food exports to Russia.
Ulyukaev has said that Russia has no plans for further sanctions against the EU if the situation doesn't deteriorate.