Egyptian airlines banned from flying to Russia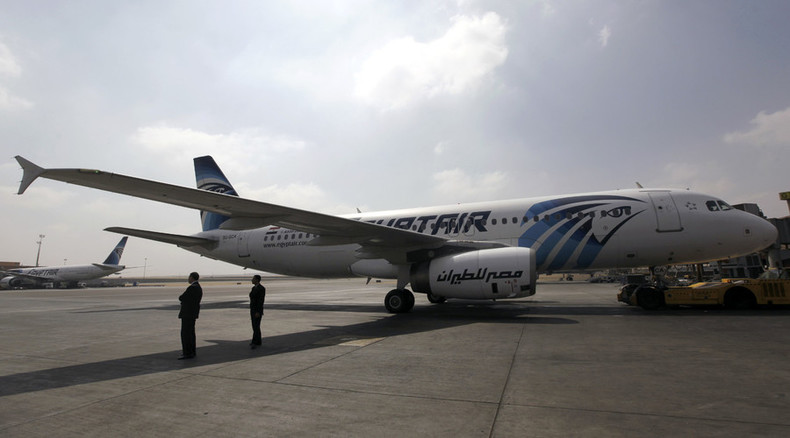 Moscow has halted all direct flights by Egyptian airlines from Egypt to Russia till next year. Russian airlines stopped flying to Egypt after the terrorist downing of a passenger plane on October 31 which killed 224 Russian tourists and crew.
Russia's Federal Security Service (FSB) confirmed on Tuesday that the crash was caused by a terrorist attack as traces of explosives have been found in the wreckage of the plane.
EgyptAir was the last airline offering direct flights between the two countries.
"Domodedovo airport has received a telegram from the Federal Air Transport Agency to stop EgyptAir flights to Russia starting from 14 November 2015," the airport spokesman told Gazeta.ru.
The Kremlin's Chief of Staff Sergey Ivanov said last week that flights to Egypt were halted for at least several months. According to him, it's impossible for Egypt to radically improve its security system in a short time. Egypt's Tourism Minister Hisham Zazou said the country would lose $280 million a month from a Russia and UK flight ban.
Russia's biggest airline Aeroflot is not planning to resume flights till March 27 next year at the earliest, according to the company.
The lack of direct flights is especially difficult for those Russians who live in Egypt or own property there. About 34,000 Russian citizens permanently live in the country, according to online newspaper Gazeta.ru.
But Russian tourists haven't given up on visiting Egypt. One of the most widespread online search queries in Russia is 'how to get to Egypt by train' and 'how to get to Egypt by car'.
You can share this story on social media: