EU urges Russia not to impose food embargo on Ukraine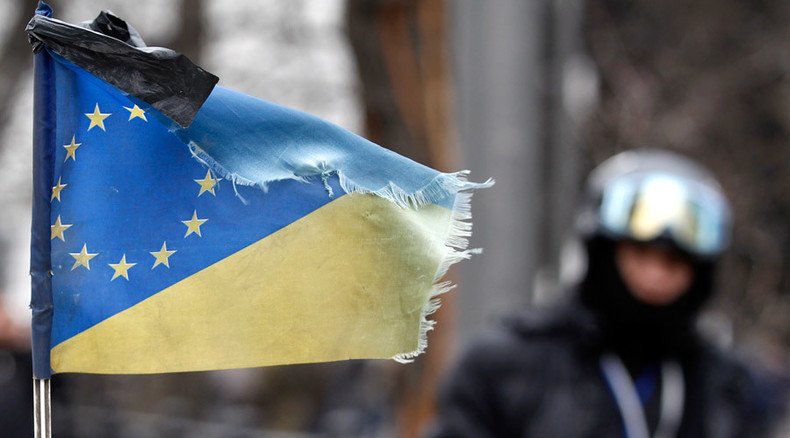 The European Union has asked Moscow not to ban Ukrainian goods after 1 January 2016, when the economic part of Kiev's Association Agreement comes into force. Kremlin says it's considering customs tariffs, not embargo.
According to EU Trade Commissioner Cecilia Malmstrom, Brussels is doing everything possible to prevent a food embargo against Ukraine. She said the EU is holding frequent meetings with Russia to mitigate the consequences for Kiev.
Ukrainian industry has estimated the losses from a Russian embargo on its products could be $140-205 million.
Russian Prime Minister Dmitry Medvedev insists the Kremlin plans introduction of customs tariffs, not sanctions against Ukraine. The tariffs will be introduced because Ukraine will no longer be part of the Commonwealth of Independent States (CIS) free trade zone. Moscow is also concerned that without such a barrier, Kiev could illegally supply embargoed European goods to Russia.
"We're not talking about sanctions, which our partners imposed against Russia. But such a trade environment, of course, would have very serious economic consequences for Ukraine," said Medvedev.
If the Kremlin decides to introduce customs tariffs on Kiev's products, the Ukrainian economy will lose $167-239 million.
Russia and Ukraine are currently trading in accordance with the free trade agreement between the CIS countries. Moscow has said that Kiev could lose both the tariff-free preference and food exports to Russia.
Russia's Economic Development Minister Aleksey Ulyukaev says this could be done to protect the Russian economy, if Europe doesn't implement an additional agreement that would remove the risks for Moscow posed by the Association Agreement.
However, the Kremlin sees no need for additional sanctions against Europe if the situation doesn't deteriorate, he added.
Ukrainian Prime Minister Arseny Yatsenyuk said sanctions by Russia are almost inevitable, adding that Kiev's ready for that.
You can share this story on social media: