UK the new Caymans? Tiny Welsh town goes offshore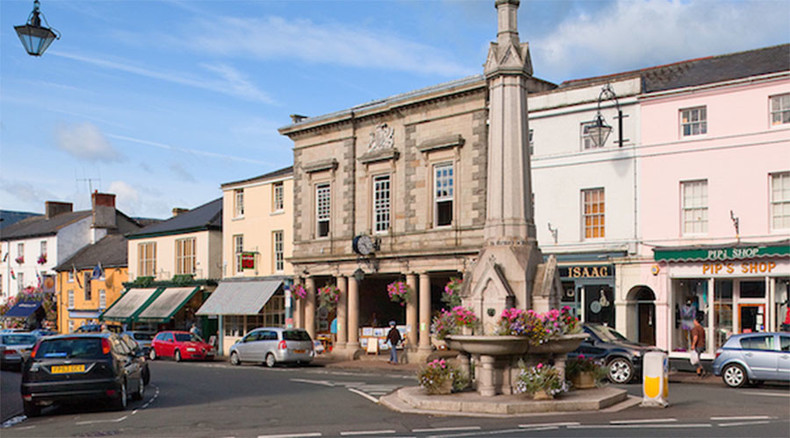 The small town of Crickhowell in Wales is using the same loopholes as corporate giants like Amazon and Starbucks to turn their entire town into an offshore haven. The tax rebellion could spread throughout the entire UK.
The town's salmon smokery, coffee shop, book store, optician and bakery intend to share their experience in tax avoidance with other towns and cities, and they are not seeking a profit.
Crickhowell residents are angered that companies like Amazon make great profits but pay very little corporate tax. The internet retailer made £5.3 billion in the UK and paid just £11.9 million in taxes. One of Crickhowell's traders found that he paid seven times more in taxes than the £5,000 paid by Facebook. And the small town wants to crackdown on the practice.
"We were shocked to discover that the revenue generated by hard-working employees in these British high street chains isn't declared. We do want to pay our taxes because we all use local schools and hospitals but we want a change of law so everyone pays their fair share," Jo Carthew who runs a shop that sells local artisan produce told the BBC.
"Until now, these complicated offshore tricks have only been open to big companies who can afford the lawyers' fees. But we've put our heads together, and worked out a way to mimic them. It's jolly clever. It's a threat to the Government because if they don't act this could be rolled out to every town. Everything we have proposed is legal," she added.
A BBC documentary on the story is expected to be broadcast in 2016.
You can share this story on social media: