Capital flight from Russia halves in 2015 – Central Bank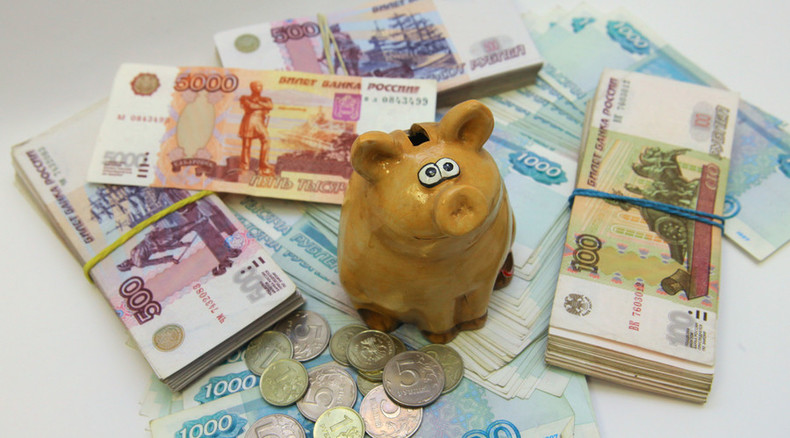 Russia's capital outflow has dropped by more than 50 percent this year. The Central Bank of Russia says $50.2 billion left the country from January to October, compared to $105.3 billion in the same period last year.
In the first nine months of the year outflow stood at $45 billion. The main outflow occurred in the first half of the year, when Russian companies were paying external debt.
The third quarter (July-September 2015) saw modest capital inflows.
The outflow was $5 billion in October as some Russian residents have placed debts abroad, according to data from the Central Bank.
The bank expects capital outflow to reach $70 billion by the end of the year. Russia will also pay $65 billion of its external debt this year. In 2014 the country's external debt was down 18 percent at $599.5 billion while two years ago that figure was almost at $728.9 billion.
"The outflow of capital can easily be below the level of $70 billion this year while currently there are no reasons for the substantial outflow of capital from Russia. This comes as a result of competent solutions in macroeconomic policy, both fiscal and monetary," said Deputy Finance Minister Maxim Oreshkin.
Last year, Russian President Vladimir Putin signed into law the "anti-offshore" bill aimed at stemming capital outflow which was estimated at $2 trillion in recent years.
The law requires Russian tax authorities to be notified of all foreign transactions by Russian citizens and firms.
Under the new legislation, any company registered in a tax haven where a Russian citizen holds a 50 percent stake, together with other members of his or her family, is classified as a controlled foreign company. Legislators believe that 20-30 percent of capital outflow could return to the country through taxation.