China consumer power: Alibaba smashes $9.3bn sales record halfway through shopping event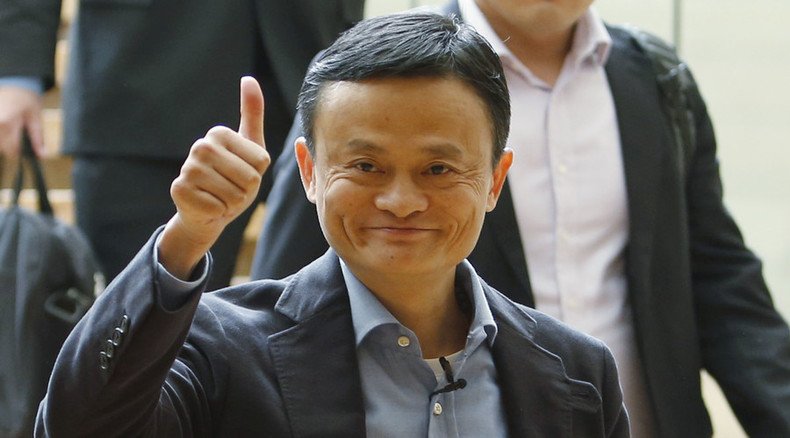 Chinese e-commerce giant Alibaba beat its own $9.3-billion sales record set during last year's 24-hour shopping marathon. This year, on November 11, the record was cracked just halfway through the event.
As of 9:26pm Beijing time, sales totaled 81.3 billion yuan (almost $13 billion). According to the company, the top-selling items are baby-related and nutritional products, Nike sneakers and Levi's jeans.
The Singles' Day shopping event is the biggest in the world held on a day touted as an 'anti-Valentine's Day' in China. Alibaba has been holding sales since 2009. On November 11, 2014, it clocked up more than $9.3 billion in gross merchandise volume (GMV), compared to the $2.4 billion sold on Cyber Monday, the biggest online sales day in the US.
"The whole world will witness the power of Chinese consumption this November 11," promised the company's chief executive officer, Daniel Zhang.
He certainly delivered on his promise.
Alibaba has been giving sales updates since the event kicked off on Wednesday midnight. The $1-billion benchmark was passed in the first eight minutes. The first 90 minutes generated $5 billion. Halfway through the day the previous year's record was eclipsed.
This year, mobile sales are a key driver for Alibaba. Mobiles accounted for 73.9 percent of total GMV in the first hour, compared to 45.7 percent during last year's sale. The company will be pleased as previously it had struggled to compete against other online giants such as Tencent in the mobile domain.
The shopping event is also a test for Alibaba's capability to process large amounts of commercial transactions.
"On each 11.11, Alibaba's infrastructure is put to the test and our technological capabilities are taken to the next level," said Zhang. "Last year, we handled a record-breaking 80,000 orders per second at peak. This year, we expect to handle 120,000 orders and 60,000 payments at peak per second. It will be a proud achievement for us."
The Singles' Day sale goes in line with the policy of the Chinese government, which wants to transform the country's economy to a more sustainable consumption-driven track. The office of the Chinese premier, Li Keqiang, phoned Alibaba's chairman, Jack Ma, hours before the promotion started, the company said.
Alibaba's e-commerce competitors have launched their own 11.11 sales events in recent years, trying to capitalize on the shopping bonanza. But the giant leads in whipping up the media hype. It uses cameos from celebrities, including Kevin Spacey, who promoted the event playing his role as Machiavellian US President Frank Underwood from the hit Netflix series "House Of Cards."
You can share this story on social media: