Russian crude exports to Japan increase despite weaker trade – Rosneft CEO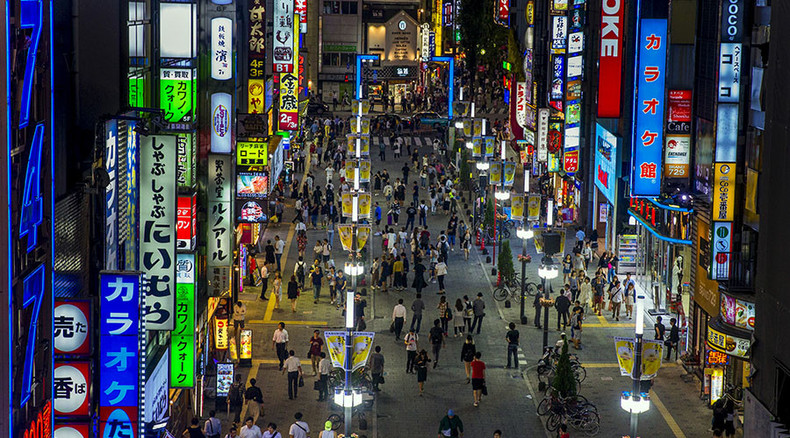 Oil exports from Russia to Japan have increased by 20 percent in the first eight months of 2015 compared to the same period last year, said Rosneft CEO Igor Sechin during a visit to Tokyo on Friday. This is despite an overall decline in bilateral trade.
"In 2014, oil imports to Japan from Russia amounted to 13.5 million tons, which provided 8.2 percent of the country's total oil consumption of 168 million tons," said Sechin at an energy conference. "The potential of our trade and economic relations remains largely untapped," he added.
According to Sechin, energy production in Russia is stable or even on the increase, as are exports. He added that the current price situation in the energy market is a good opportunity for energy consumers like Japan to cut costs.
Sechin also touched on Saudi Arabia's oil strategy. According to the CEO, the vast spending to hold or increase market share, doesn't bring Riyadh any significant gains.
"Low prices have forced them to spend tens of billions of dollars from sovereign wealth funds, to resort to foreign borrowing. Recently, it also became necessary for them to apply measures of fiscal austerity. Thus, the Ministry of Finance of Saudi Arabia recommended other ministries cut costs. In particular, it was recommended not to buy new cars and furniture, not to rent new premises and freeze the appointment of new employees till the end of the year," Sechin said.
However, despite the huge costs, OPEC countries continue to refuse to regulate the oil market. "At a recent OPEC meeting no decisions were made again," said the Rosneft CEO.