Sinai air crash unlikely to stop Russian tourists going to Egypt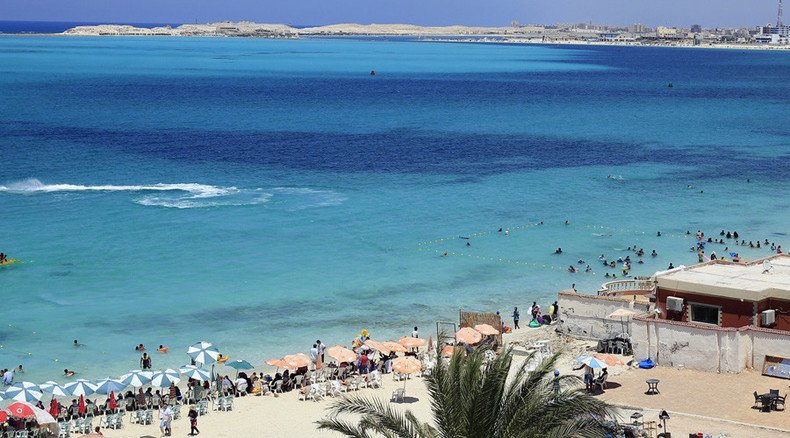 Russia's deadliest air crash is unlikely to scare off Russian tourists from traveling to Egypt, their favorite holiday destination. Tourism experts predict demand to fall only in the next two weeks.
Tour operators reported a sales drop of 30 to 50 percent on Saturday, with sales on Monday at a near standstill, according to a spokesperson for the Russian tourism union Irina Tyurina.
"This is called shock reduction, after a while people realize that this is an exceptional situation," Tyurina told Kommersant daily.
According to Maya Lomidze from the Russian Tour Operators Association, a few dozen passengers canceled flights to Egypt. And only 16 passengers canceled Metrojet (Kogalymavia) flights after the tragedy, she added.
Egypt is the most popular destination for Russian tourists, according to Russian statistics bureau Rosstat. In the first half of this year over one million Russians visited the country, almost a fifth of all Russians going on holiday abroad.
The only precedent for a long-term decline in demand for a single tourist destination has been Tunisia in the aftermath of a terrorist attack in June.
According to Irina Tyurina, Russian tourist interest in visiting Tunisia has still has not recovered. "It's a combination of two factors: firstly, the aggression was aimed directly at tourists, and secondly, Tunisia has traditionally not been in demand during the winter; it's cold in the country at this time," she said.
The air crash is another blow to Egypt's struggling tourism industry. Several years of instability and sporadic terrorist attacks targeting tourists have made the country a much less attractive holiday destination. In September, Egyptian police mistakenly killed 12 Mexican tourists, taking them for terrorists. According to the World Travel and Tourism Council, one in nine Egyptians depends on tourism for their living.
Two of the largest airlines in Europe, Lufthansa and Air France, have decided to temporarily suspend flights over the Sinai Peninsula, where the Russian plane carrying 224 passengers crashed on October 31.
"We took the decision to avoid the area because the situation and the reasons for the crash were not clear," a Lufthansa spokeswoman said. "We will continue to avoid the area until it is clear what caused the crash."
"Air France confirms it has set up, as a precaution, measures to avoid flights over the Sinai," a spokeswoman for the carrier told the media.
Kogalymavia Flight 7K9268, an Airbus A321, went off radar 23 minutes after taking off from Sharm El-Sheikh International Airport. The plane was carrying 217 passengers and 7 crew. The official cause of the crash is under investigation.
You can share this story on social media: