Russia inks deal to launch European satellites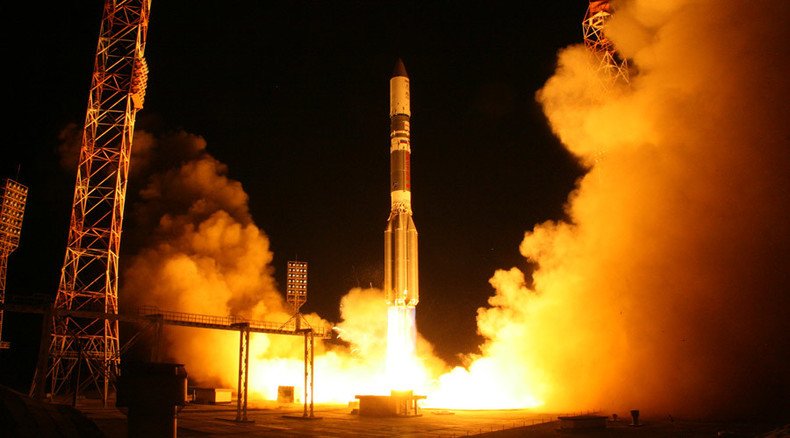 The subsidiary of the Russian Space Center and French satellite provider Eutelsat has signed a long-term launch contract.
"Several Proton-M carrier rocket launches with Eutelsat satellites will be carried out between 2016-2023 from the Baikonur space center," Russia's space agency Roscosmos said on Thursday.
The first launch is expected to carry the Eutelsat 9B satellite into orbit. The high-power broadcast satellite is designed to provide digital television and data services for Scandinavia and the Baltic countries.
Over the past 15 years, Russian Proton rockets have launched 11 Eutelsat satellites, according to the Khrunichev Center.
Eutelsat provides coverage over all of Europe, as well as the Middle East, Africa, India and significant parts of Asia and the Americas. It is one of the world's three leading satellite operators in terms of revenue.
Russian Proton rockets have been in operation since the 1960s. They are used for both commercial and government launches. All of them are built at the Khrunichev Center and then transported to the Baikonur Cosmodrome.
Since 1965, 407 Proton rocket launches have been carried out in Russia.
Protons launched the unmanned Soviet circumlunar flights, the Salyut space stations, the Mir core segment and expansion modules, and both the Zarya and Zvezda modules of the International Space Station.
The Proton rocket is 53 meters (174 feet) tall and has three or four stages, and can carry 20.7 tons into low Earth orbit.
You can share this story on social media: