Russia looks to corner global platinum market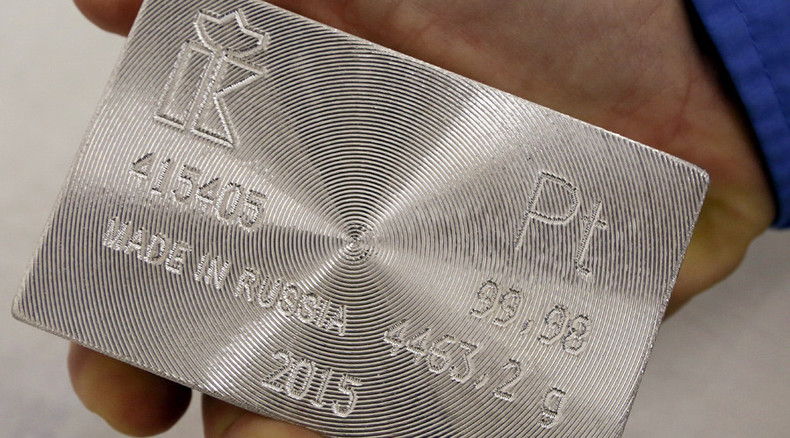 The world's second biggest platinum producer Russia is actively developing platinum deposits in Zimbabwe, OilPrice.com reports. Moscow's stake in the third biggest player could lead to Russian dominance of the global platinum market.
According to the US Geological Survey, Russia produced 25,000 kilograms of platinum in 2014. Zimbabwe produced 11,000 kilos last year, outpacing the combined production of the US and Canada. The global leader is South Africa with 110,000 kg.
Russia controls about 30 percent of global platinum and palladium output, according to OilPrice.
Russian Deputy Minister of Industry and Trade Georgy Kalamanov told reporters in Harare, Zimbabwe, that a new $3 billion platinum complex is going "according to schedule."
Kalamanov added that phase one of the project, which includes mines and processing facilities, is just "a first step" for Russia. Moscow has bigger plans and the next phase will include two new underground mines and a second processing plant. This is due to start in March 2016, according to the minister.
Platinum is not Russia's only interest in Zimbabwe, according to the report; Moscow is also interested in gold and diamonds and Gazprom is considering the development of coal-seam natural gas in the country.
Platinum is a precious metal used in the auto industry, energy sector and jewelry. The most common use of platinum is in automobile catalytic converters.
You can share this story on social media: