Russia to build gas pipeline in Pakistan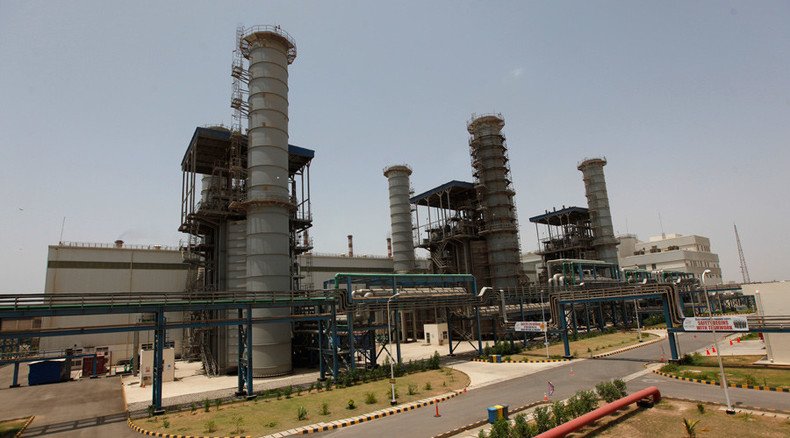 Russia and Pakistan have signed an agreement to construct the North-South gas pipeline, according to the Russian Energy Ministry.
The project will be headed by RT Global Resources, a subsidiary of Russia's state technologies corporation Rostec. In 2014, RT Global along with Pakistan's Inter State Gas System (ISGS) announced they would build oil and gas infrastructure in Pakistan.
A 1,100 kilometer gas pipeline with an annual capacity of 12.4 billion cubic meters will connect liquefied natural gas (LNG) terminals in the southern Pakistani city of Karachi with Lahore in the country's northeast.
Works on the pipeline route, design and engineering operations are currently underway.
"The construction of the North-South gas pipeline is bringing economic cooperation between Russia and Pakistan to a new level," Russia's Energy Minister Aleksandr Novak said Friday in a statement.
The pipeline is scheduled to be completed by 2018 and will be commissioned by 2020.
The North-South gas pipeline is important as Pakistan lacks energy infrastructure.
"Currently there's an acute shortage of energy in the densely populated regions of Pakistan, specifically in the center and north of the country. It limits economic growth. The pipeline construction will be an important step towards solving this problem and will serve as the basis for cooperation with our Russian partners," said Pakistan's Minister for Petroleum and Natural Resources Shahid Khaqan Abbasi.
The pipeline will be owned and operated by RT Global Resources for 25 years. It will be then handed over to the Government of Pakistan.
The North-South pipeline is the first joint project between Russia and Pakistan in many years. It is expected to open up a new market and opportunities for Russian companies in Pakistan's energy sector.
You can share this story on social media: