Air Berlin to stop flights to Russia in January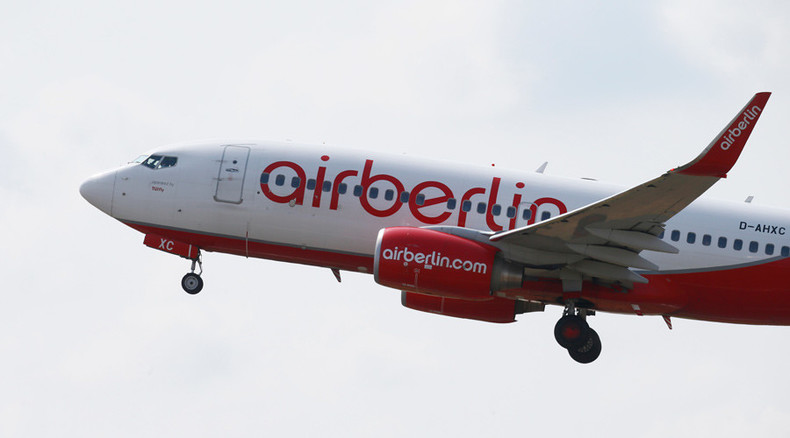 Germany's second largest airline Air Berlin is suspending all flights to Russia, starting from January due to falling demand, the company said in a statement.
"Due to the declining demand for flights from the beginning of this year, Air Berlin has changed its flight program to Russia several times.Unfortunately, the demand did not manage to match the expectations, so it was decided to cancel flights to Russia, namely, flights between Dusseldorf and Moscow, Berlin and Moscow, as well between Berlin and Kaliningrad," the statement said.
The airline's regional manager Yulia Vorotnikova confirmed the news to Russian daily Vedomosti.
Air Berlin is restructuring and reviewing its route network development strategy. The carrier is cutting unprofitable destinations, but if the Russian market starts improving, the airline might return to the country, Vorotnikova told Vedomosti.
The last flight between Moscow and Berlin will be on January 18. "Flights between Dusseldorf and Moscow, as well as between Berlin and Kaliningrad will be cancelled step by step during the next few months," the company said.
Flights between Moscow and German cities will still be available with Russia's S7 airline.
The German carrier explained that tickets that have been reserved on canceled dates will be rebooked on alternative flights of Air Berlin Group members or its partners.
Air Berlin reduced the number of flights to Russia last year, citing the impact of the Ukrainian crisis on the air travel market.
Last month, British budget airline EasyJet also announced it is stopping flights from London to Moscow from March 21 due to lack of demand, instability in the Russian economy and the tightening of the visa approval procedures. The company had already halved the number of flights on the Moscow-London route.