Aeroflot to help 230,000 stranded Transaero passengers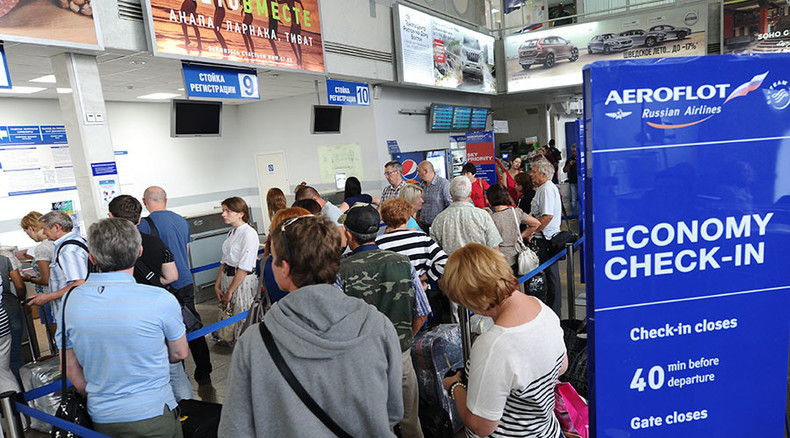 Russia's biggest airline Aeroflot is helping Transaero passengers to fly to their destinations. The country's biggest private airline is in bankruptcy proceedings with assets soon to be liquidated.
Approximately 230,000 passengers who bought Transaero tickets are left in limbo, including those using tour operator Biblio-Globus, Aeroflot CEO Vitaly Savelyev told Rossiya-24 TV channel.
Most of the ticket holders have already been helped, but Aeroflot has promised to fly the rest by mid-December.
"We plan to do it - as it was earlier announced - before December 15," said the Aeroflot CEO.
Earlier TASS reported that Aeroflot will provide transportation to clients of the Biblio-Globus tour operator that bought tickets on Transaero. According Biblio-Globus CEO Aleksandr Tugolukov, his company had bought $71.4 million worth tickets for 200,000 clients.
Aeroflot is going to use its subsidiary carrier Orenburg Airlines to make Moscow – Hurghada, Moscow - Sharm el-Sheikh and Moscow- Punta Cana flights.
Besides helping passengers reach their destination, Russian President Vladimir Putin has asked the government to help with the reemployment of the carrier's more than 11,500 staff. Some of them have already been offered a job at Aeroflot.
After accumulating $4 billion in debt, Russia's second-biggest carrier Transaero has filed for bankruptcy. It has ceased selling tickets and is cancelling dozens of flights daily.