Putin teases IMF to repay Ukraine's $3bn Russian debt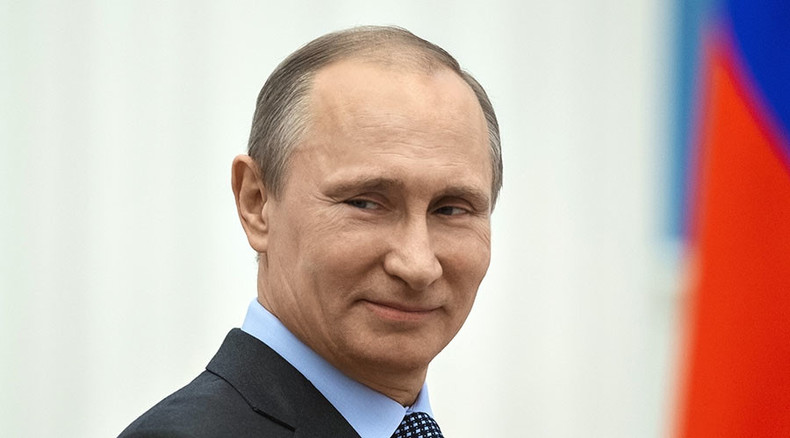 The International Monetary Fund should give Kiev $3 billion to pay off its debt to Russia, suggested Russian President Vladimir Putin. Allowing Ukraine to skip the repayment due in December and default will undermine the IMF, according to Putin.
Moscow continues to insist that the debt Kiev owes is not private, but a state and official one. The current policy of the IMF only allows member states to miss payments to private investors. Ukraine's failure to fulfill its debt obligations to Russia means that there is a risk it won't get a $17.5 billion loan from the IMF.
"Why does the IMF not want to give another $3 billion to Ukraine so that it could pay off the debt? Why change the rules for a specific country, disturbing, in fact, the system itself and the rules of the IMF?" asked Putin at a meeting with the Cabinet.
Russian Finance Minister Anton Siluanov reported to the President that the IMF is preparing to change these rules so that Kiev could skip the payment to Moscow.
According to Siluanov, the IMF's decision is motivated by a general change in the rules of the organization's funding, stating that, "it is clear that this is done exclusively in order to freeze payments to Russia."
The Finance Ministry is preparing a "plan of action" in the event of Kiev's default, including taking Ukraine to court, Siluanov added.
In September, Ukraine began restructuring its debt. The Ukrainian government considers the debt to Russia as a private one which is subject to restructuring. Moscow has repeatedly said it has no interest in Kiev's restructuring plans and will demand full repayment of Ukraine's Eurobonds.
At the end of August, Ukraine clinched a restructuring deal with Western creditors to reduce the national debt burden by about $3.6 billion. Kiev agreed with a creditor committee led by Franklin Templeton (which owns about $7 billion of Ukrainian bonds) on a 20 percent write-down of some $18 billion worth of Eurobonds.
Repayment of the remaining amount will be transferred from 2015-2023 to 2019-2027.
LISTEN MORE:

You can share this story on social media: